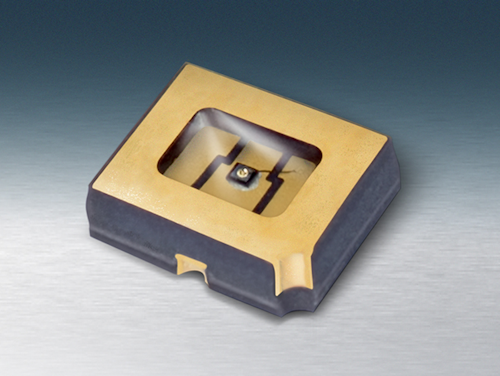 Opto Diode Corporation, an ITW company, introduces a deep red, surface-mount device (SMD) light-emitting diode (LED) that delivers exceptional efficiency for biological analysis, health, science, medical, and veterinary applications. OD-685C LED features 2.0mW of radiant power at a forward current of 20mA, peak wavelength of 685nm, and radiant efficiency of 56 percent. Typical applications require radiometric measurement with tight spectral bandwidth.

The rugged new surface-mount device is fully operational within a very wide temperature range from -40 °C to +125 °C, making it ideal for use in harsh environmental conditions. The forward voltage of the OD-685C is typically 1.8V with a maximum of 2.2V. The spectral bandwidth at 50 percent is 30 nm. For higher optical power the device may be operated with total power dissipation at 110 mW and continuous forward current at 50 mA or with the peak forward current (at 10µSec @ 300 Hz) at 100 mA.

Request More Information
Fill out the form below to request more information about Opto Diode's Deep Red Surface-Mount LED - OD-685C.
---