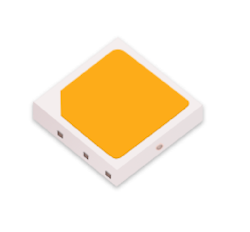 Salud LEDs are specified for melanopic / photopic ratios (MRs) in addition to CRI, R9, CCT, and Flux. By enhancing the spectrum with cyan for melatonin suppression and enriching the 660nm emission for natural skin tones and excellent red-rendering, Luminus Salud LEDs can deliver warmer, more comfortable light that keeps people healthy, alert, and productive.
Click here for more information.
Click here for Product Brief.
Request More Information
Fill out the form below to request more information about SALUD MID POWER LEDS.
---