i-Vision & Softsun collaborate on Lumos Sunstar
Oct 21st, 2004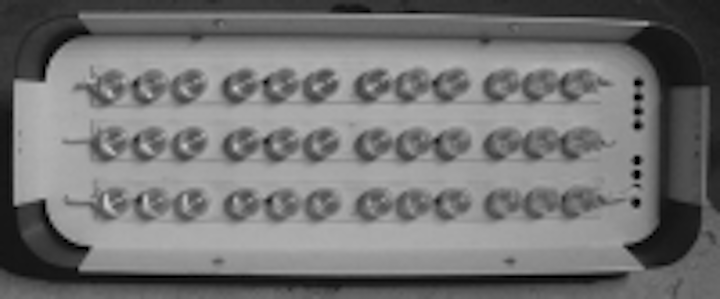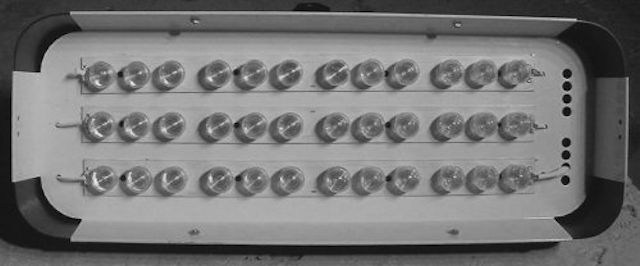 Date Announced: 21 Oct 2004
i-vision has launched its latest innovation in the Lumos LED range - the unique Lumos Sunstar.
This DMX controlled fixture is aimed specifically at television, photographic and film markets. The fitting offers the capability of dimming between tungsten and daylight whites at 3300 to 5500 degrees K, respectively. Time-phased DMX dimming is also an option for dusk-night filming.
The Lumos Sunstar has been devised by i-Vision in conjunction with Softsun MD and TV lighting director, John Allard. It utilises the new i-Vision Lumos Drive 36 technologies, developed for the single colour & RGB Lumos range. The new technology offers completely flicker-free TV camera friendly operation.
Features include inbuilt driver system, 7 segment digital DMX readout and in addition to full DMX control, the Lumos Sunstar can be used in stand-alone master/slave mode - benefiting from up to 99 factory pre-programmed preset colour temperatures.
Lumos Sunstar is designed and robustly built for a long and trouble-free service life, with lamp life expectancy of 60,000 hours. All the benefits for LED low power consumption and high light output associated with the Luxeon LED apply.
It?s available with barn doors and different optical configurations to suit most requirements. Though specified to order, these can be changed on site at any point with ease.
The Lumos Sunstar follows on from the development of Allard's previous Sunstar fluorescent fitting. i-Vision's Luke Dodd comments, "We spotted a gap in the LED market that needed filling - and that's exactly what we've done! In the ever-competitive world of high brightness LEDs, we believe this is the first of its kind."
Lumos Sunstar is now in full production, and available through i-Vision and its dealer network plus Softsun?s already established dealers.
Contact
Louise Stickland +44 (0)1865 202679
E-mail:louise@loosplat.com
Web Site:http://www.ivision.com