Concave ultra-bright P4 LEDs eliminate hot spots
Dec 6th, 2004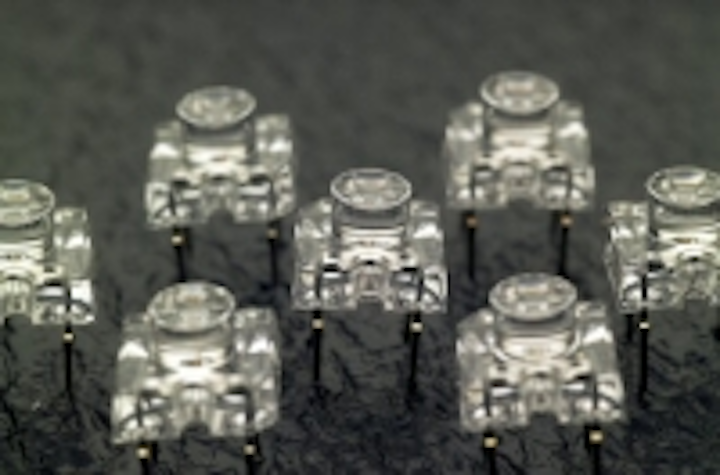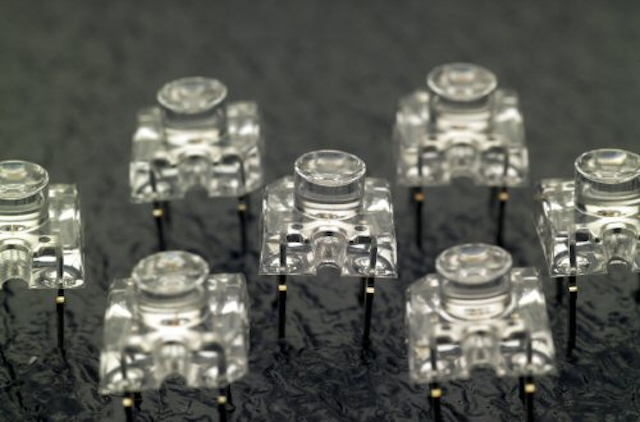 Date Announced: 06 Dec 2004
Marktech Optoelectronics has announced the availability of Cotco's new LP379 series LEDs with a P4 package, concave lens and viewing angle of 120 degrees.
The concave lens makes this package unique to the industry and allows for a more even distribution of light therefore eliminating "hot spots" that can occur with traditional package styles. This makes it well suited for backlighting and ideal for applications such as Channel Letters.
The LP379 series employs AlGaInP and InGaN/SiC technologies, which provide superior brightness over the competitions standard offerings. The distinct P4 package has a concave water clear lens and is currently available in red, yellow, green, blue-green and blue.
Additional uses include, but are not limited to, interior and exterior architectural lighting, entertainment and decorative lighting, landscape lighting, backlighting, display and task lighting and an ever expanding array of signage applications.
Features
* Available in red (639nm), yellow (594nm), green (520nm, 562nm), blue-green (502nm) and blue (465nm)
* Water-clear lens
* 7.6 x 7.6mm square four-leaded package with concave lens
* Intensities up to 4.2 lm
* High reliability
* Reflow solderable
Pricing for the LP379 Series range from $0.21 to $0.43 in 5K lots depending on color and die technology. All products are currently available through Marktech.
Contact
Marktech Optoelectronics Menands, NY, USA Tel. +1 800 984-5337 Fax. +1 518 432-7454
E-mail:info@marktechopto.com
Web Site:http://www.marktechopto.com