Osram unveils warm-white Golden Dragon
Nov 8th, 2004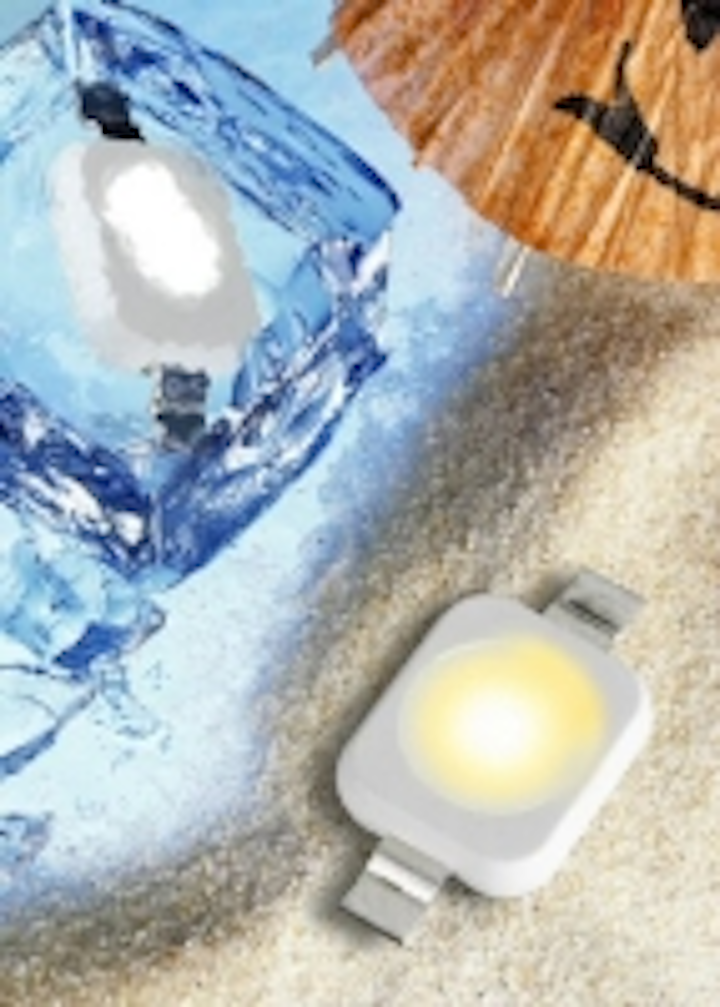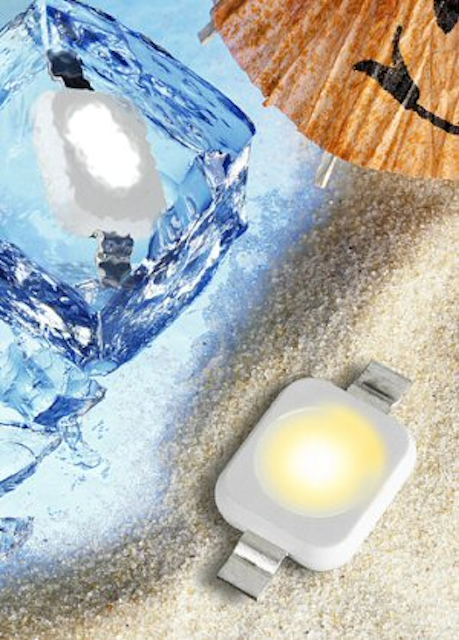 Date Announced: 08 Nov 2004
Osram Opto Semiconductors is now offering Golden Dragon LEDs with a warm-white colour temperature.
Whereas conventional LEDs with a colour temperature of 6500 to 8000 K offer quite a cold light, the new LEDs have a colour temperature of 3200 K, which is similar to that of incandescent and halogen lamps.
The warm tone has been achieved by changing the converter mix. White light is normally produced when a blue chip is combined with a yellow converter phosphor. Adding a red converter phosphor leads to a warmer white tone.
The colour rendering index (CRI) of the warm white LEDs is 80, and the luminous flux is 23 lm.
These LEDs combine familiar LED benefits such as long life, small size and rugged design with a pleasant warm colour. The can be used wherever atmospheric light is needed.
With its warm-white version of Golden Dragon, Osram is opening up new applications for LEDs in general lighting. This small light source provides a warm light to create a pleasant atmosphere.
It will enable luminaire manufacturers to switch to LEDs for example in reading lights, mood lighting, display cabinets and car interiors.
Contact
Osram Opto Semiconductors
E-mail:info@iop.org
Web Site:http://www.osram-os.com