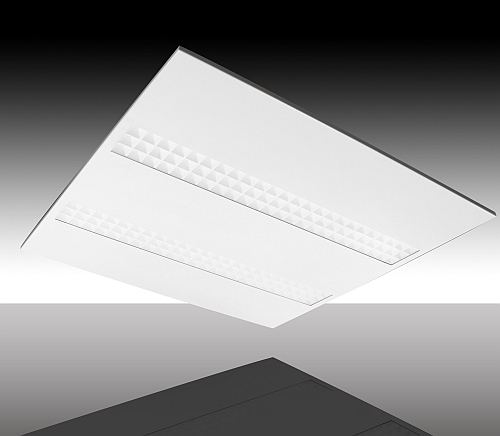 West Caldwell, NJ - Designed with precision MicroCell louvers and architectural styling, MaxLite's Micro-T Lay-In LED Panel offers the simplicity of a lay-in panel with excellent efficiency and a premium appearance for demanding interior designs.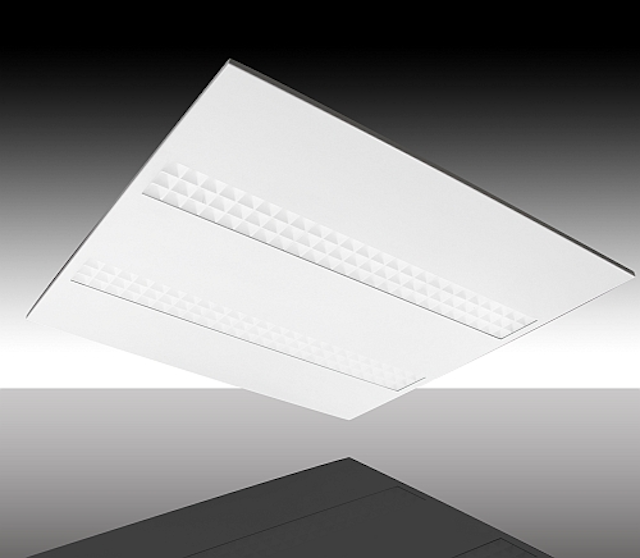 MaxLite's Micro-T lay-in LED panel supports architectural and institutional lighting applications

The new Micro-T panel is designed for challenging architectural and specification applications such as banks, corporate campuses, academic institutions and health care facilities.

"Our new Micro-T panel has a striking architectural appearance that offers a fresh alternative to other LED and fluorescent recessed troffers," said Product Marketing Manager Ken Charton. "Additionally, its dual-function precision optics cut glare and boost efficiency, making the Micro-T fixture the premium architectural LED lighting alternative."

The Micro-T consumes less energy and offers higher candle power levels than traditional direct lit or edge lit flat panels. The 100-degree beam distribution is standard. All models exceed 90 lumens per watt efficacy with 5000K versions exceeding 100 lumens per watt.

The damp-listed fixture is constructed with sheet steel housing, a separate LED driver enclosure and an impact-resistant polycarbonate lens that protects the fixture from impact.

The Micro-T is available in 1'x4', 2'x2' and 2'x4' configurations, each with multiple colors and lumen packages. Rear knockouts enable ease of installation.

Micro-T joins MaxLite's award-winning lay-in panel line-up, including ECO-T LED Recessed Troffers and LED Flat Panels in Direct Lit and Edge Lit Styles.

To learn more, view the product page at http://www.maxlite.com/products/micro-t-tm-lay-in-led-panel.

About MaxLite
MaxLite has been committed to providing energy-efficient lighting products for the last 20-plus years, and was one of the first movers into LED technology in the industry. An ENERGY STAR Partner of the Year, MaxLite established the MaxLED brand, an extensive line of state-of-the-art indoor and outdoor lighting lamps and luminaires. Through MaxLite's innovative research and development capabilities in its California office and product assembly center in New Jersey, MaxLite continues to be at the forefront of energy-efficient technologies. For more information, follow us at https://twitter.com/maxlitenewsroom.

Contact:

MaxLite
+1-800-555-5629

E-mail:

Web site: