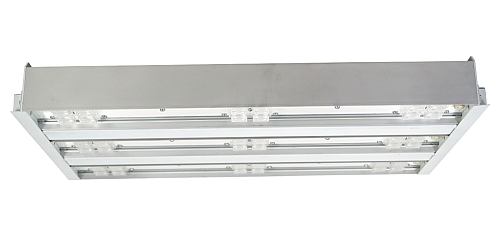 ALBUQUERQUE, New Mexico -- With its focus on providing personalized support, NICOR, Inc. has applied that core value to its MAXCOR LED product line with the introduction of the HB1 Modular LED High Bay. The MAXCOR LED HB1 offers a flexible alternative for any commercial or industrial high bay application with its customizable LED light bar system and its multiple optics packages.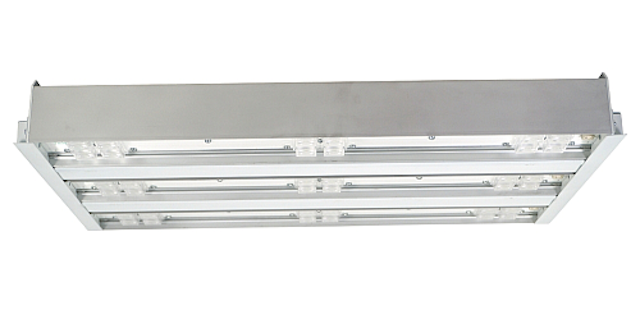 Nicor delivers modular high-bay that uses customizable LED light bar system

The HB1 Modular LED High Bay uses NICOR's precision lens optical system offering three beam spread angles of 31° FWHM, 52° FWHM or 72° FWHM which allows each fixture to adapt to the specific needs of the design space. End-users may also choose from a 2, 3, 4 or 6 bar configuration ranging from 14,000 lumens up to 43,000 lumens. The combination of these two features allows the end-user to optimize illumination in an open floor or racked/aisle environment with only one product directing light exactly where it's needed.

"We understand that LED performance and cost savings, whether through energy savings or maintenance free relamping, is on the forefront of our customers' minds. We wanted to go beyond that basic expectation and allow them to choose a fixture with the right mix of features for their design space," remarked Ronald Renshaw, national sales manager for NICOR, Inc.. "The beauty of this system is that it can be tailored to fit a variety of applications within one design environment making it an ideal and customizable choice."

The HB1 Modular LED High Bay utilizes high lumen LEDs with a CCT of 5000K. This spectrum of illumination creates a whiter, more vibrant environment to the naked eye, which reduces processing errors, increases workplace safety and reduces costs. Installation with the MAXCOR LED HB1 is quick and easy with NICOR's snap on power whip and easy mount system. With over 100 LPW and an operating temperature range of -10°F to 120°F, this fixture is a practical and cost effective LED solution.

The HB1 Modular LED High Bay handles mounting heights of up to 80 feet and easily operates in a variety of applications such as warehouses, manufacturing facilities, gymnasiums, arenas, showrooms, garages, hangers and storage areas. For more information, contact Renshaw at 800.821.6283 or your local NICOR, Inc. sales representative.

MAXCOR LED, is a brand of LED lighting solutions from NICOR, Inc. who's success over the past 35 years is built upon delivering residential, commercial, and industrial lighting products and services that meet the evolving needs of the marketplace. For a complete product offering please visit www.nicorlighting.com or one of our many distributor partners. NICOR, Inc. is headquartered at 2200 Midtown Place NE Albuquerque, NM 87107.

Contact:

Richard Snow, Marketing Manager - Nicor, Inc.
+1-505-343-5399

E-mail:

Web site: