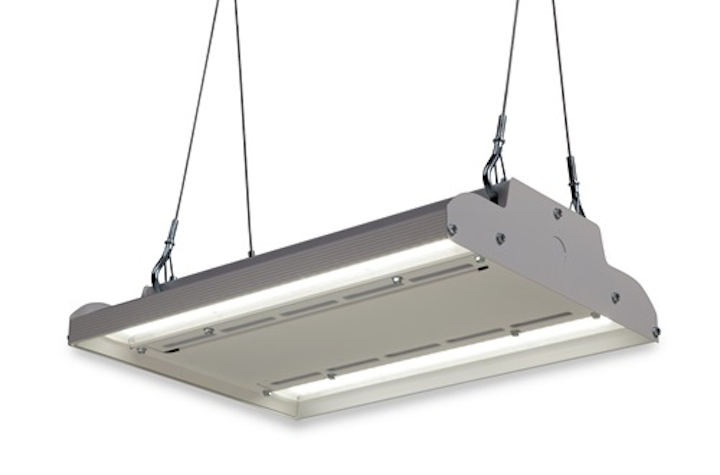 EAST CLEVELAND, Ohio -- Strengthening its award-winning Albeo™ LED high bay lighting portfolio, GE introduces the Albeo™ ABV1 Series LED luminaire, which leads the industry with more than 135 lumens per watt.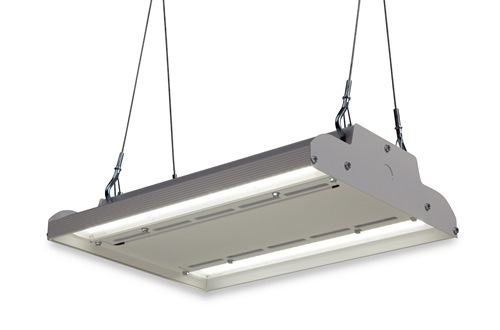 GE Lighting achieves 135 ln/W with Albeo ABV1 Series LED high bay

GE's industrial-grade Albeo ABV1 Series LED high bay lighting fixture provides tremendous energy efficiency and affordability. Offering a faster return on investment than other high bay lighting fixtures, the ABV1 Series is built with a robust, high-quality design and is ideal for replacing 250-watt to 1500-watt high intensity discharge (HID) and four- to eight-lamp T5/T8 high intensity fluorescent lighting, which typically burn out after 20,000-30,000 hours. The rated L70 life for the ABV1 Series is 100,000 hours.

GE's Albeo™ ABV1 Series LED high bay lighting fixture leads the industry with more than 135 lumens per watt.

"Utilizing a different form factor than the original Albeo ABHX Series LED high bay lighting fixture, the ABV1 Series provides the same value and performance that GE is known for," said Gino Marella, industrial product manager, GE Lighting. "Its high brightness LEDs make it an ideal lighting solution for a variety of industrial spaces, particularly in such applications as warehouses, distribution centers and light-manufacturing."

Introduced at LIGHTFAIR 2014 in Las Vegas, the LED lighting fixture helps reduce replacement and maintenance costs, which often requires special equipment and trained personnel for high-ceilinged spaces.

The ABV1 Series is available in one- or two-module fixtures and is offered with optical beam patterns of 55, 90, 120 and 120 diffused. Additionally, the LED high bay lighting fixture can be matched with motion and daylight sensors for additional energy savings, lower maintenance costs and shorter paybacks.

For more information about GE's Albeo LED lighting fixtures, visit www.gelighting.com. Read more about GE's commitment to innovative solutions to today's environmental challenges at www.ecomagination.com.

Friend GE Lighting on Facebook or follow on Twitter to learn about the latest energy-efficient, long-lasting and environmentally preferable lighting solutions.


GE Lighting invents with the vigor of its founder Thomas Edison to develop energy-efficient solutions that change the way people light their world in commercial, industrial, municipal and residential settings. The business employs about 13,000 people in more than 100 countries, and sells products under the reveal® and Energy Smart® consumer brands, and Evolve™, GTx™, Immersion™, Infusion™, Lumination™, Albeo™ and Tetra® commercial brands, all trademarks of GE. General Electric (NYSE: GE) works on things that matter to build a world that works better.

Contact:

GE Lighting - Cheryl Seredy
+1-216-266-2946

E-mail:

Web site:
Submit new products, case studies/projects, and other press releases at http://www.ledsmagazine.com/content/leds/en/addcontent.html and http://www.ledsmagazine.com/content/leds/en/iif/add.html.