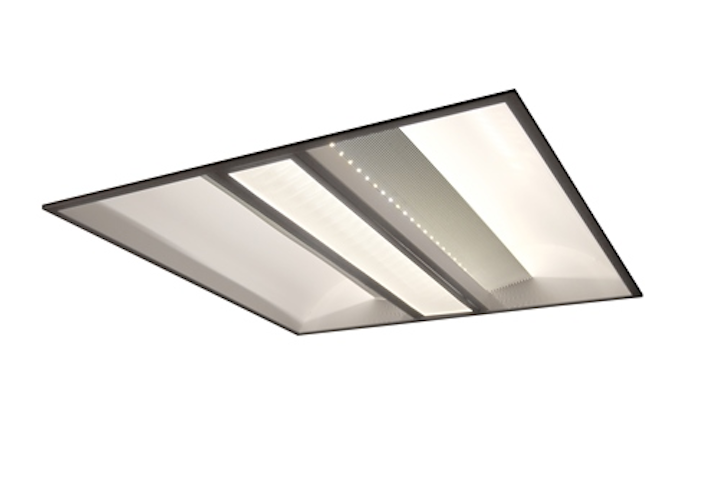 Kosnic, an established global manufacturer of the latest in LED lamp and luminaire technology, is pleased to announce the launch of its first UK designed and manufactured LED fitting -- the new Kurve modular luminaire range. Including a premium LED module with Samsung LED chip and LED driver, the Kurve range has been fully developed in house by the Kosnic Technology Centre, guaranteeing high quality, steady, flicker free light for both new and retrofit applications.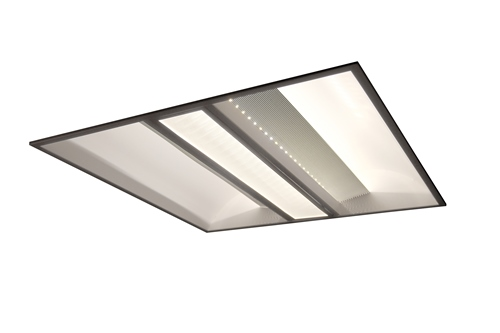 Kosnic releases UK-designed and manufactured modular LED luminaires

Kurve has been designed to meet the exacting standards of commercial and retail fit outs and its lay-in, recessed design makes it the perfect, easy to install, 600mm x 600mm retrofit solution. Available in 4000K and 6500K colour temperatures and in three under-face options, this cost-effective LED luminaire also delivers 50W energy efficient lighting with high lumen output (up to 58 lm/W).

WenTao Kuang, managing director (Product, Technology, OEM and Export) at Kosnic comments: "We developed Kurve in response to customer demand for an LED equivalent of our popular T5 commercial luminaire. We chose to design and manufacture Kurve in the UK as part of Kosnic's commitment to expanding global production facilities. By using UK design, we have ensured that the Kurve range of LED luminaires meets the exacting quality and service requirements of today's commercial and retail fit outs and with local manufacturing and supply. We are also highly responsive to customer demand on any job, no matter how big or small."

A real alternative to fluorescent equivalents, Kosnic's Kurve LED modular luminaire range is quick and easy to retrofit, in both new and retrofit installations, within 600mm x 600mm T-bar ceiling systems and is also compatible with Kosnic plug-in emergency modules.

About Kosnic:
Kosnic is an established global manufacturer of the latest in LED lamp and luminaire technology, sold through distribution partners worldwide. Kosnic's success is based on its creation of innovative, robust lamps and luminaires that deliver quality, cost-effective and environmentally responsible lighting solutions for residential, commercial and the public sector's alike.

Founded in 2002, Kosnic began developing LED lamps in 2004. The company now has over 700 highly successful lamps and luminaire products in production - http://www.kosnic.com/products/

Kosnic's manufacturing bases are located in China and the UK (for key product lines). In addition, the company has a dedicated research laboratory, the Kosnic Technology Centre, based in Shanghai, dedicated to maximising the energy, aesthetic and cost-saving potential of LED technology.

Contact:

Rob Watson
+44-0845-8386851

E-mail:

Web site:

Submit new products, case studies/projects, and other press releases at http://www.ledsmagazine.com/content/leds/en/addcontent.html and http://www.ledsmagazine.com/content/leds/en/iif/add.html.