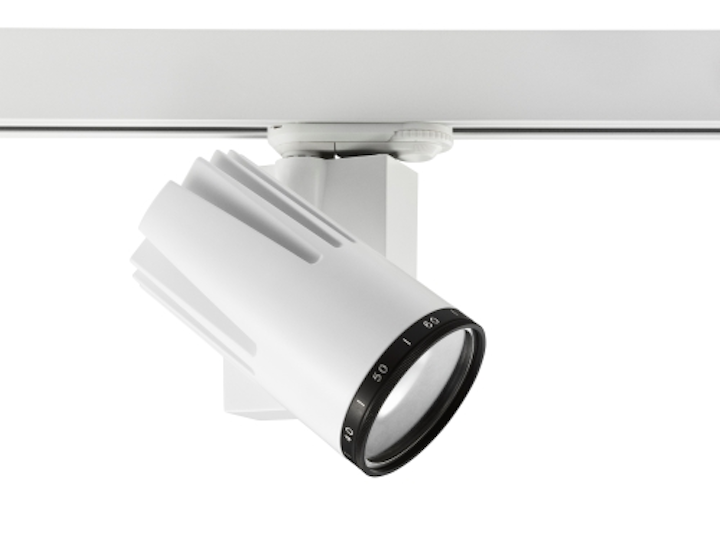 Architectural lighting specialist, Concord has upgraded the entirety of its award-winning 26W Beacon range of spotlights. By incorporating new LED chips within the luminaires, the brightness and CRI (Colour Rendering Index) has been dramatically increased. This makes the Beacon range the ideal choice for applications where the most natural looking light is required such as museums, galleries and retail environments.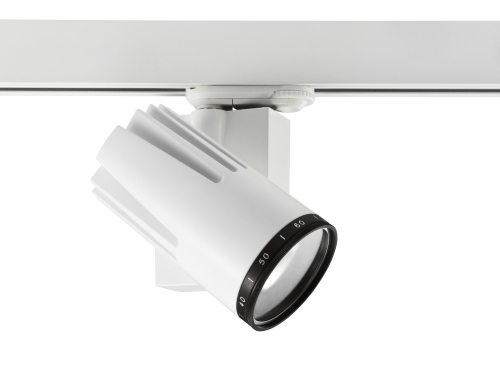 Havells-Sylvania's Concord upgrades LED light engine for higher brightness and CRI in Beacon spotlight

"The Concord Beacon range already had an impressive set of credentials," comments Neil Solanki, Strategic Business Unit Manager Concord, at Havells Sylvania. "With the amalgamation of the new LED engine into the range, CRI has been significantly boosted to make illuminated colours seem more true to life than ever before. As an example of the quality of the new chips, on our popular Concord Beacon Muse 26W 3,000K spotlight, brightness is up from 463 lumens to 690 lumens, and CRI from Ra95 (R9 – 50) to Ra97 (R9 – 90). That's a performance increase of 58% at the same wattage."
The Concord Beacon upgrades apply to the following models:
- Beacon Muse 26W 3K & 4K
- Beacon Accent Spot 26W 3K & 4K
- Beacon Accent Flood 26W 3K & 4K
- Beacon Spot 26W (80CRI) 3K & 4K
- Beacon Flood 26W (80CRI) 3K & 4K

As well as continuously pushing the performance boundaries of existing Beacon models, Concord is continuously innovating with new fixture options. The company has recently released two mains voltage spotlights - the Beacon Major and Beacon Minor, which require no separate LED driver to operate. In addition, the high performing Beacon XL will launch in September and bring up to 3300 lumens to retail environments, creating an LED solution for traditional 35W CMI.
For more information on Concord's entire Beacon range, visit www.concord-lighting.com.

About Concord from Havells-Sylvania
The Concord brand is part of the Havells Sylvania Group and is one of Europe's most respected Architectural lighting brands for Retail & Museum Lighting. With a strong manufacturing base in the UK, Concord is renowned for its strong design ethos, high technical performance and aesthetic form. Concord focuses on bringing lighting solutions to meet the needs of architects and lighting designers.

Concord's innovative portfolio is one of the most comprehensive on the market, encompassing track and spot, downlights, ambient lighting, recessed and linear solutions for a variety of application segments. The company provides segment specific lighting application advice; and the entire product range is underpinned by in-house technical expertise, from optical system design through to photometric measurement and testing.

Concord's best in class range of LED luminaires have won many prestigious design awards and industry accolades in recent years. During 2013, Concord Glace has won the Best Interior Luminaire at the Lighting Design Awards and been a finalist at the Lux Awards and the FX Awards. Concord Lytelab received a five-star review in Lux magazine's tests, Concord Beacon Minor was a finalist at the FX Awards and Concord Officelyte incorporating Organic Response won the 2014 Lighting Design Awards.

Formed in April 2007, Havells Sylvania is owned by Havells India Ltd, a US$ Billion plus company. With 94 branches and representative offices worldwide, and over 8000 employees working in more than 50 countries; Havells has grown rapidly since its humble beginnings in Delhi in 1958. Havells has eighteen manufacturing plants in India, Europe, Latin America and Africa; producing globally acclaimed products, including: switchgear, cables, wires, luminaires and lamps.

Havells Sylvania is a leading, full-spectrum provider of professional and architectural lighting solutions. Built on over a century of expertise in lamps and luminaires, Havells Sylvania supplies state-of-the art products and systems to the public, commercial and private sectors, worldwide. Havells Sylvania strives to deliver the finest products, service and consulting possible. All over the world, people rely on group companies: Concord, Lumiance and Sylvania, for top quality, energy-efficient solutions to suit their individual lighting needs.
Contact:

Havells Sylvania Europe Ltd
+44-0207-011-9700
Web site:

Submit new products, case studies/projects, and other press releases at http://www.ledsmagazine.com/content/leds/en/addcontent.html and http://www.ledsmagazine.com/content/leds/en/iif/add.html.