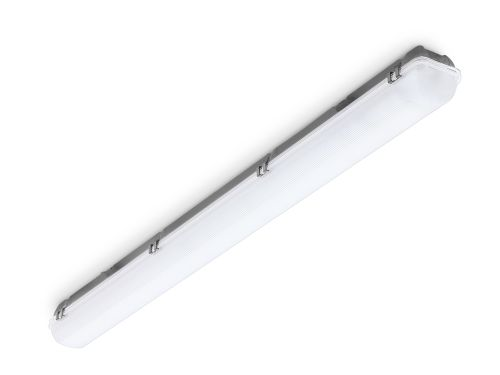 Steinel (UK) Ltd, the market leader in lighting sensor technology, is launching the robust and moisture-proof RS PRO 5800 LED light system, with optional sensor control, which can unlock savings on energy and maintenance in washrooms, warehouses, car parks and corridors.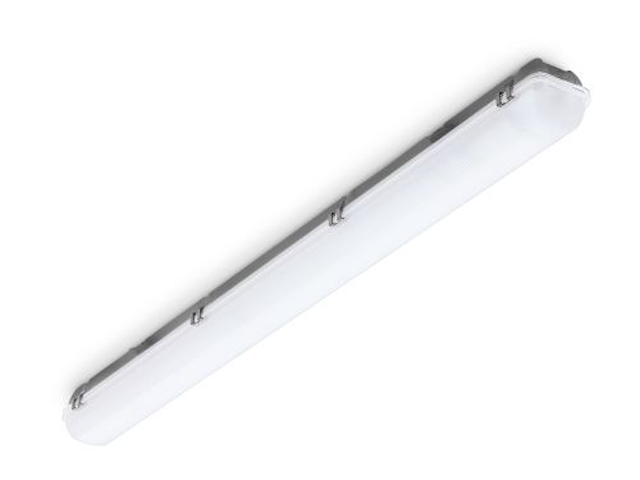 Steinel launches moisture-proof LED light system with optional sensors for indoor and outdoor wet environments
A new addition to the highly-successful RS PRO range, the RS PRO 5800 LED is able to generate a bright, white spread of light (4600lm, in fact) from just a 40W system. Energy-efficient and with a long lifespan of 50,000 hours, it offers a low-maintenance, low-energy proposition in a robust package. Built from impact-resistant plastic (IK08), the RS PRO 5800 LED is dust-tight and protected against jets of water (IP66).

This means the tough RS PRO 5800 LED is not only suitable for corridors and stairwells. It can also be used in spaces exposed to moisture, such as WC facilities, warehouses and multi-storey car parks. Suitable for use in -20° conditions, it can also be fitted in cold rooms.

With dimensions of 105 x 1278 x 105 mm, the RS PRO 5800 LED can be mounted on walls or ceilings. It produces a comfortable, cool-white quality of light (4000K). For complete peace of mind, it also comes with a 5 year warranty.

Sensor-light version
To maximise energy savings, the RS PRO 5800 LED is also available with the option of intelligent sensor control. The sensor-light version, with its 5.8 GHz high-frequency system, responds to the tiniest movement, regardless of temperature, instantly turning the lights on when needed. When a space is empty, the lights can be either set to switch off completely, or dimmed to a basic light level of 10–50%, with time delay options also available.

The 360° sensor has a reach of up to 8m and it is able to detect movement even through glass, wood and stud walls. Benefiting from an integrated swarm function, the LED light automatically 'moves' to wherever it's needed. The sensor also adjusts according to the level of daylight, automatically switching the lights off on sunny days.

DALI compatible
The RS PRO 5800 LED has DALI interconnection capacity, for full compatibility enabling integration with KNX and other building management systems.

The intelligent features continue with a Remote Group Setting function, which ensures that the settings made on just one luminaire are relayed to all the other lights. The selectable basic light level of 10-50% is automatically synchronised among the lights. All settings can be made using the optional RC 10 remote control.

Peter Lawrence, Managing Director of Steinel (UK) Ltd, comments: "LED lighting, especially when used in combination with sensor control, can open up significant opportunities for financial savings on energy bills and maintenance outlay, as well as a reduction in CO2 emissions. Robust, moisture-proof fittings mean that these savings are now also available for more demanding environments."
Contact:

Peter Lawrence - Steinel (UK) Limited
+44-01733-366700
E-mail:

Web site:

www.steinel.co.uk

Submit new products, case studies/projects, and other press releases at http://www.ledsmagazine.com/content/leds/en/addcontent.html and http://www.ledsmagazine.com/content/leds/en/iif/add.html.