MaxLite introduces DLC-listed Vapor Tight LED fixtures for parking garages
Dec 16th, 2014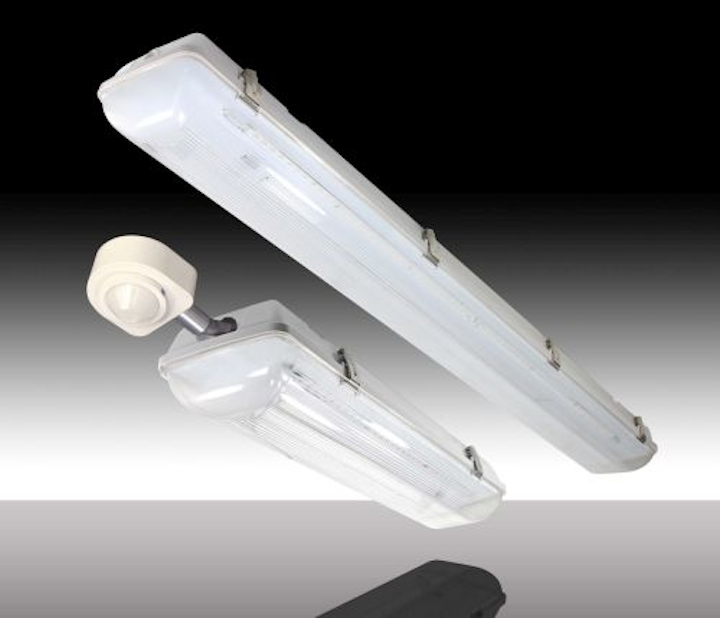 WEST CALDWELL, N.J. – MaxLite's family of performance- and value-driven LED Vapor Tight Linear fixtures now includes models qualified by DesignLights Consortium (DLC) for use in parking garages.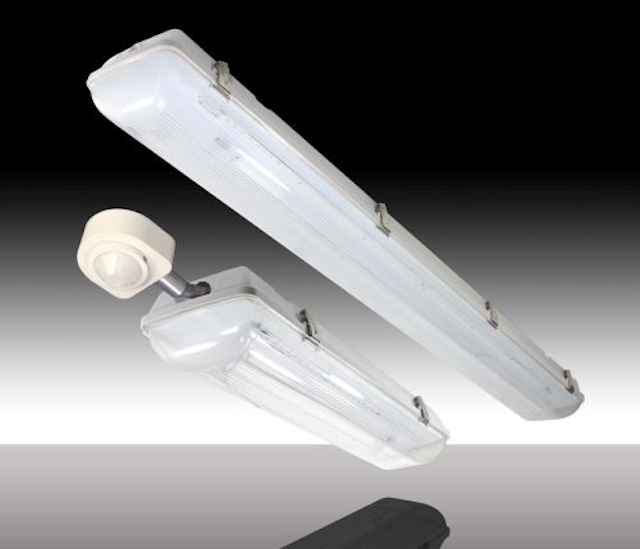 MaxLite introduces DLC-listed Vapor Tight LED fixtures for parking garages

The 50-watt luminaires are designed to replace fluorescent strip lights in garages and stairwells with uniform, low-glare illumination that optimizes pedestrian and vehicular safety while delivering critical energy cost savings for 24/7 operations. When purchased with a clear lens, Vapor Tights meet DLC qualifications for parking lighting applications, making them eligible for utility rebate incentives. Standard dimming capabilities add to the fixtures' overall energy efficiency, while occupancy sensor versions support compliance with Title 24 requirements for commercial indoor lighting in California.

Engineered with leading-edge optics, Vapor Tights deliver 4,197 lumens and exceed the Illuminating Engineering Society's (IES) footcandle recommendations for parking area, driving lane and stairwell compliance. The luminaires' special internal reflectors produce a beam distribution that is effective in illuminating both the drive area in front of vehicles, as well as hood and door handle elevations, creating a shadow-free, safe environment for both drivers and pedestrians.

Offered in a standard length of four feet, the Vapor Tight fixture is constructed of a one-piece, non-corrosive polycarbonate body that protects the LED light source from dust, dirt and vandalism. The body's stainless steel closures are removable, for easy cleaning and maintenance of the fixture. Vapor Tights are designed for installation by suspension, or mounting to walls or ceilings, with direct lead wires that enable easy wiring connections in most locations.

Vapor Tights may be ordered with a clear or translucent lens. Options also include a battery back-up system that allows the fixture to remain illuminated, with no light degradation, for up to 90 minutes in the event of a power outage. Assembly in the United States is available upon request.

In addition to parking-specific models, which are denoted with the letters "PKG" in the model number, MaxLite offers a full line of LED Vapor Tight Linear fixtures rated for use in harsh environments, such as car wash operations, airports, tunnels and maintenance areas. For complete details, view the product family page at http://www.maxlite.com/products/led-vapor-tight-linear-fixtures.

About MaxLite
MaxLite has been committed to providing energy-efficient lighting products for more than 20 years, and was one of the first movers into LED technology in the industry. An ENERGY STAR Partner of the Year, MaxLite established the MaxLED brand, an extensive line of state-of-the-art indoor and outdoor lighting lamps and luminaires. Through MaxLite's innovative research and development capabilities in its new LEED-certified California office and product assembly center in New Jersey, MaxLite continues to be at the forefront of energy-efficient technologies. For more information, follow us on LinkedIn, Facebook and Twitter.
Contact:

MaxLite
+1-800-555-5629
E-mail:

Web site:

www.maxlite.com

Submit new products, case studies/projects, and other press releases at http://www.ledsmagazine.com/content/leds/en/addcontent.html and http://www.ledsmagazine.com/content/leds/en/iif/add.html.