West Caldwell, NJ -- The most versatile light source on the market just got even better.

MaxLite® introduces its second generation of ENERGY STAR®-qualified LED Omnidirectional A-line lamps featuring the latest LED technology and a new 17-watt style. The lamps are suited to a wide variety of residential and commercial applications, including chandeliers, pendants, wall sconces and table and floor lamps. The 17-watt lamp replaces a 100-watt incandescent bulb and yields more than 80 percent savings in energy throughout its L70-rated lifetime of 25,000 hours.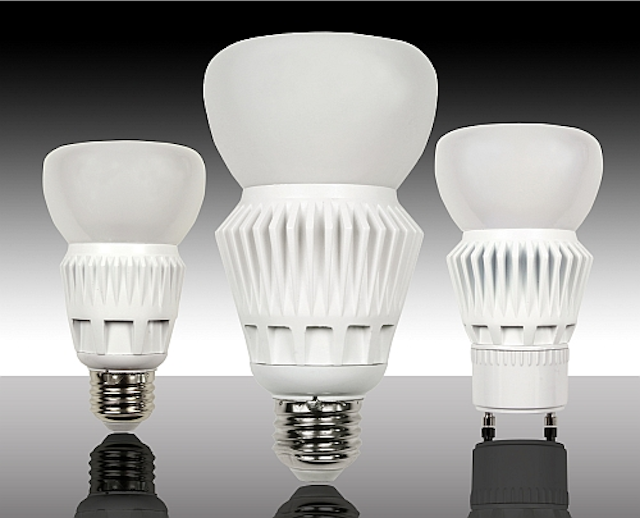 EPA details LED-centric changes coming to Energy Star Lamps V1.1

Available in four wattages, MaxLite LED Omni A-line lamps replicate true A19 and A21 incandescents with a 300-degree beam angle that produces even, consistent light in all directions. The 7-, 10-, 12- and 17-watt lamps replace 40-, 60-, 75- and 100-watt incandescent bulbs, respectively.

"Advances in chip technology and heat management made it possible for us to offer an LED A-line lamp with a higher lumen output," Product Marketing Manager Alex Truong said. "We are pleased to add the 17-watt model to this already popular line of efficient, energy-saving lamps."

Strictly matched for color quality and consistency, the lamps are available in 2700K, 3000K and 4100K correlated color temperatures (CCTs). The larger version delivers up to 1600 lumens with an efficacy up to 94.

MaxLite's LED Omni A-line lamps are dimmable down to 10 percent on a wide variety of dimming control systems. The line comes in a standard medium base, which enables convenient screw-in as well as GU24-base installation into existing lamps and fixtures that are used for both residential and commercial applications.

View the product page: http://www.maxlite.com/datasheet/7w-to-17w-omni-gen-2

MaxLite's line of ENERGY STAR-qualified lamps also includes globes, MR16s, PARs and candle styles, as well as CFLs including spirals and covered A-types and PARs.

About MaxLite
MaxLite has been committed to providing energy-efficient lighting products for the last 20-plus years, and was one of the first movers into LED technology in the industry. An ENERGY STAR® Partner of the Year, MaxLite established the MaxLED® brand, an extensive line of state-of-the-art indoor and outdoor lighting lamps and luminaires. Through MaxLite's innovative research and development capabilities in its California office and product assembly center in New Jersey, MaxLite continues to be at the forefront of energy-efficient technologies. For more information, follow us on Twitter or like us on Facebook.

Contact:

MaxLite
+1-800-555-5629

E-mail:

Web site:

Submit new products, case studies/projects, and other press releases at http://www.ledsmagazine.com/content/leds/en/addcontent.html and http://www.ledsmagazine.com/content/leds/en/iif/add.html.