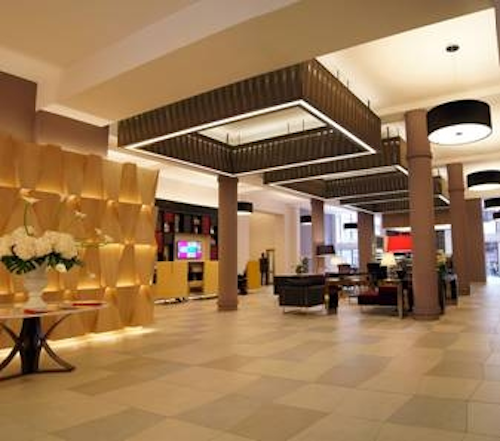 Modern bespoke lighting features by Enigma Lighting, Grade ll Listed Building Churchgate House, Central Manchester.

Enigma Lighting were appointed by Interior Designers, Space Invader, to develop and manufacture a bespoke lighting feature for the newly modernised reception and lobby area of one of central Manchester's most impressive buildings, the Grade ll listed Churchgate House.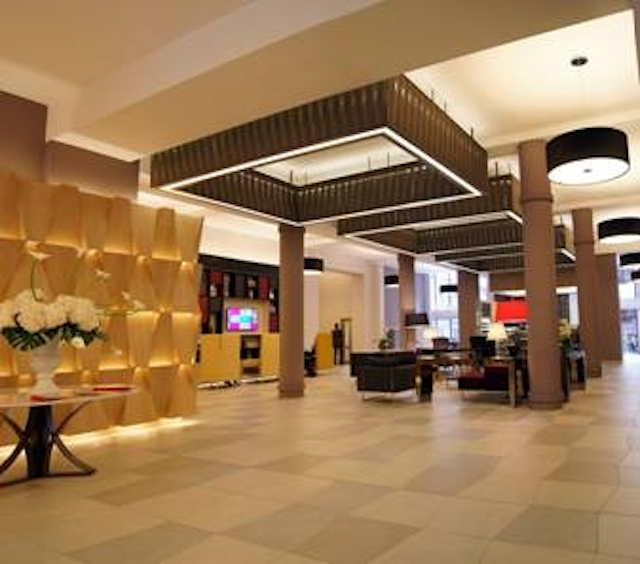 Enigma Lighting develops bespoke LED lighting for Edwardian-era commercial building

It was necessary to connect the characterful building, which was built in 1898 and retains many of its Edwardian baroque features, with the high specification demanded by modern office occupiers without compromising the qualities of the building. We were required to provide a high spec lighting scheme for the new state of the art reception and lobby area which would feature a business lounge as a venue for occupiers and visitors to meet over a coffee or something to eat over the working day.

To meet the project criteria four bespoke suspended frames were produced. Three of the frames had extruded aluminium profiles finished in powder coated bronze, with continuous direct and indirect high output DALI dimmable LED. To complete the look hand wrapped panels with voile fabrics were fitted to the inside and outside of the frames to give a glamorous shimmer finish. The panels were made to measure with a perfect shadow gap detail top and bottom.

The fourth frame was designed with hand finished wooden panels to all four sides. The bottom of the frame was fitted with a backlit stretch ceiling detail for a totally uniform light over the cafe area.

Aided with 15 large 900mm black decorative pendants, the final effect is unique, beautiful and exactly what the design team envisaged at the outset. Resulting in a flexible state of the art reception and lobby area.

Contact:

Enigma Lighting
+44-01420-473-889

E-mail:

Web site:

Submit new products, case studies/projects, and other press releases at http://www.ledsmagazine.com/content/leds/en/addcontent.html and http://www.ledsmagazine.com/content/leds/en/iif/add.html.