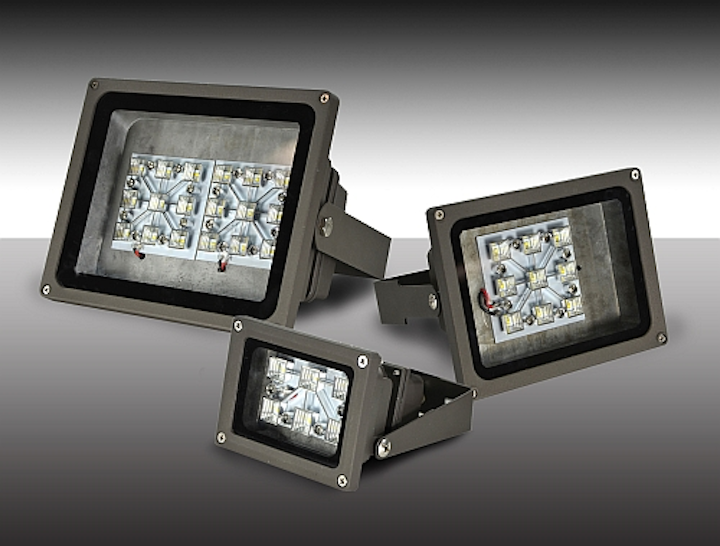 West Caldwell, New Jersey -- MaxLite introduces Small LED Flood Lights with the patent-pending MaxFOCUS light collimator and thermal pressure plate that are designed to narrow light distribution and reduce operational temperatures for greater energy cost savings.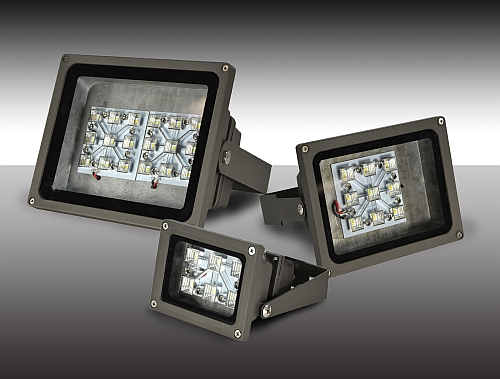 MaxLite DLC-listed LED floodlights achieve narrow beam distribution with MaxFOCUS technology

The flood lights are DesignLights Consortium-qualified (DLC) and available in 15-, 25- and 45-watt styles that deliver narrow beam optics from 72 degrees and wide beam from 101 degrees. They are eligible for rebates up to $150 available through select utility rebate programs nationwide.

"Delivering high efficacy and reduced wattages similar to the wide beam models, the new Small LED Flood Lights create bright, wide, shadow-free security and now, spot lighting, in a variety of outdoor applications," said Product Marketing Manager Francisco Garza. "These outdoor luminaires are designed to quickly reduce operating costs and increase energy savings."

The wet-rated Small LED Flood Lights replace inefficient, 100-watt quartz halogen and 150- and 175-watt metal halide fixtures in landscapes, facades, displays and signage in hospitality, public places, shopping plazas, schools, health care facilities and other commercial and residential properties.

Delivering outputs up to 3,360 lumens and 81 lumens per watt, the Small LED Flood Lights offer three times the lifetime of a metal halide fixture and save up to 85 percent in energy costs. The flood lights operate on 120- to 277-volt electrical systems and are compatible with mechanical relay-type photocell and occupancy sensors for additional energy savings.

The DLC-listed Small LED Flood Lights are constructed with an IP65-rated heavy-duty, cast aluminum two-piece housing that is polyester powder-coated for durability, rust and corrosion resistance, and thermal efficiency. The flood lights feature a tempered glass lens with a black ceramic paint frit to reduce glare, however, an optional polycarbonate lens is available for impact resistance. To ease installation at multiple angles, the fixtures contain a yoke style arm with a half-inch National Pipe Thread (NPT) relief fitting.

To learn more about the DLC-listed Small LED Flood Lights, view the product page at http://www.maxlite.com/products/15-to-45-watt-led-small-floods.

About MaxLite
MaxLite has been committed to providing energy-efficient lighting products for the last 20-plus years, and was one of the first movers into LED technology in the industry. An ENERGY STAR Partner of the Year, MaxLite established the MaxLED brand, an extensive line of state-of-the-art indoor and outdoor lighting lamps and luminaires. Through MaxLite's innovative research and development capabilities in its California office and product assembly center in New Jersey, MaxLite continues to be at the forefront of energy-efficient technologies. For more information, follow us on Twitter @maxlitenewsroom or like us on Facebook.


Contact:

MaxLite
+1-800-555-5629

E-mail:

Web site:

www.maxlite.com

Submit new products, case studies/projects, and other press releases at http://www.ledsmagazine.com/content/leds/en/addcontent.html and http://www.ledsmagazine.com/content/leds/en/iif/add.html.