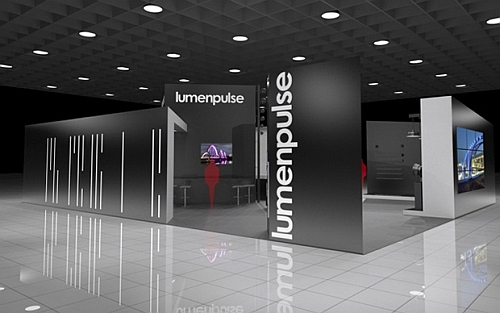 LED leader to showcase new products at industry trade show, including breakthrough cove and ground-recessed lighting solutions

Montreal, QC and Boston, MA -- Lumenpulse, a leading manufacturer of high-performance, specification-grade LED lighting solutions will unveil 15 new products at Lightfair International 2014, including its breakthrough Lumenfacade™ Inground and Lumencove™ Nano luminaires, and Lumendrive™ technology.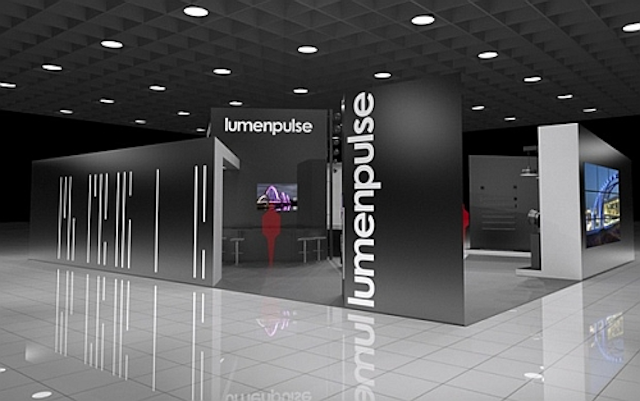 Lumenpulse launches 15 new solid-state lighting products at Lightfair

Complementing the company's existing product families and technologies, the newest Lumenpulse LED lighting solutions will be showcased at booth 6408 from June 3rd to the conference's close on June 5th.

"Lightfair is always a great place to demonstrate the performance and flexibility of our product families and technology, as it gives visitors an interactive, hands-on look," said François-Xavier Souvay, President and CEO at Lumenpulse. "We're breaking new ground on many technological fronts and our goal is to keep expanding our addressable market with innovative solutions. We're very excited to be exhibiting at the show this year," he said.

Launched in the weeks prior to Lightfair, the Lumencove Nano and the Lumenfacade Inground will be officially unveiled at the conference.

The Lumencove Nano is a dimmable cove lighting system that, for the first time, eliminates the need for a power supply, optimizing size, efficiency and durability. The luminaire debuts Lumendrive, a breakthrough ASIC technology that powers LEDs directly from the AC mains, while still allowing full digital dimming and control. The Lumencove Nano offers a choice of sizes, outputs and color temperatures, and comes with a 10-year limited warranty.

The Lumenfacade Inground is an LED luminaire designed specifically for ground-recessed lighting applications, including asymmetric wall washing, grazing, and linear wayfinding. An innovative, plug and play design simplifies installation, protecting the system from water infiltration and ensuring long-lasting performance. The Lumenfacade Inground is available in five different sizes (1, 2, 3, 4 and 6'), with a wide choice of outputs, color temperatures, color-mixing systems, optics and controls.

Visitors to the Lumenpulse booth will also be able to see:

The debut of Dynamic Warm, a unique Lumenpulse feature, which allows smooth variations at the warmer end of the color spectrum, from 3000K to 2200K. Ideal for indoor hospitality applications or heritage and red brick architecture, Dynamic Warm lets architects and designers create the familiar feeling of dimmed incandescent.

The Lumenbeam™ LBX HO, a high-output version of the Lumenbeam LBX, delivering up to 650,000 candela at nadir to reach very tall structures and spaces. Further additions to the award-winning Lumenbeam family will be unveiled as well, including DLC-compliant models, which allow clients to qualify projects for energy rebates through the DesignLights Consortium (DLC) program.

The latest version of the Lumenline™ family, which is now available with lit corners, allowing designers to tailor the shape of lighting schemes with squares, crosses and tees that seamlessly blend into interior architecture.

Lumenpulse will also be displaying the benefits of bi-directional DMX/RDM communication, as the company has taken the bold step of introducing the technology across its entire product portfolio. DMX/RDM bidirectional communication greatly simplifies the commissioning process, providing powerful monitoring tools and data reports for ongoing monitoring.

Lightfair International 2014 is being held at the Las Vegas Convention Center. For more information, please visit Lumenpulse.com.

About Lumenpulse Inc.
Founded in 2006, Lumenpulse designs, develops, manufactures and sells a wide range of high-performance and sustainable specification-grade LED lighting solutions for commercial, institutional and urban environments. Lumenpulse is the leading pure-play specification-grade LED lighting solutions provider and has earned many awards and recognitions, including several Product Innovation Awards (PIA), three Next Generation Luminaires Design Awards, a Red Dot Product Design Award and a Lightfair Innovation Award. Lumenpulse has more than 225 employees worldwide, with corporate headquarters in Montreal, Canada, and offices in Boston, Massachusetts and London, UK. Lumenpulse is listed on the Toronto Stock Exchange under the symbol LMP.

Contact:

Sal Ciolfi, Public Relations Manager - Lumenpulse
+1-514-937-3003 ext. 337

Web site:

www.lumenpulse.com

Submit new products, case studies/projects, and other press releases at http://www.ledsmagazine.com/content/leds/en/addcontent.html and http://www.ledsmagazine.com/content/leds/en/iif/add.html.