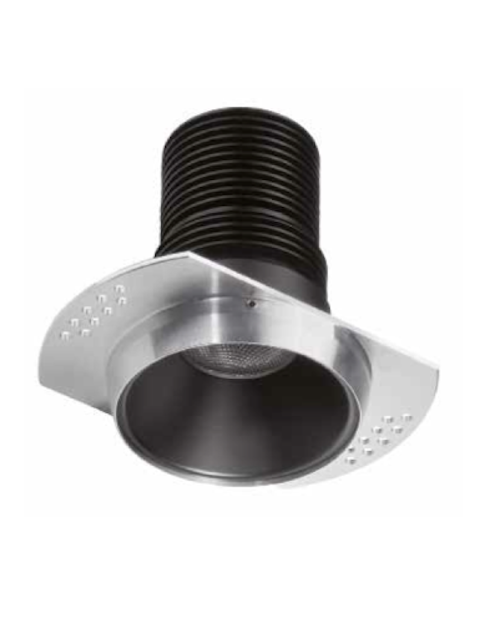 The Friulian company B Light presents a brand new luminaire: Inside 65R.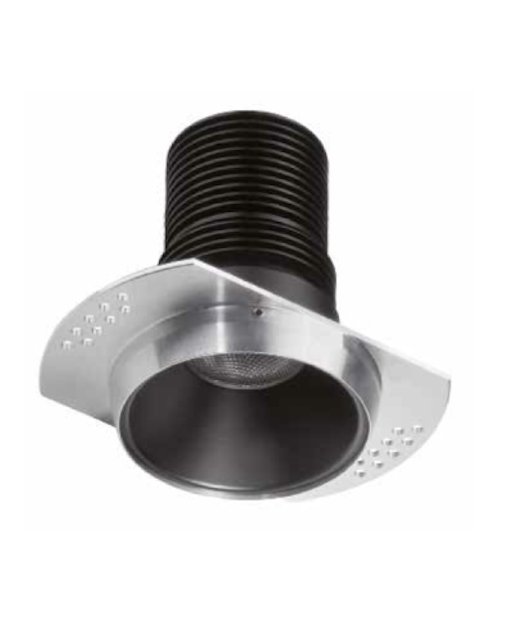 B Light's Inside 65R recessed LED luminaire achieves 50,000-hr lifetime at 70% luminous flux

This product is part of the "Invisibles" family, luminaires that perfectly fits in the architecture up to the point of vanishing, leaving light to be the main protagonist.

Inside 65R is a ceiling in-line recessed light, with recessed glare-free optics, characterized by a round shape and a minimalistic design; it is perfect to achieve a brushing light, discreet and controlled, magically coming out of a point on the ceiling to embrace the whole ambience.

Featuring a direct light distribution with various beam apertures, Inside 65R gives an invisible touch of class to the surroundings, for a functional minimalism that aims to the full and undisturbed fruition of light.

The body of this innovative luminaire has a diameter of 46 mm, a length of 90 mm, with a 60 mm sleeve. Inside 65R can be installed inside 13 mm-thick plasterboard walls through an aluminium case.

Some of the technical pluses of this product are its dimmability by means of a control unit, bipolarity, ensuring the product to work even when during the installation process the polarity is inverted, hot plug, the possibility to connect the luminaire to the LED driver without previously disconnecting the driver from the power supply, thus avoiding a "hot burn" of the LED, and soft start, a feature that - together with the operating temperature electronic control - guarantees a longer life expectancy of the luminaire. In fact, with our soft start technology the electronics supply power to the luminaire gradually, avoiding any damage due to over-range voltages over time, while the electronic control of the operating temperature guarantees that the luminaire will last in time with an ambient temperature up to + 60°C.

Inside 65R can last up to 50.000 hours at 70% luminous flux, and is available in two versions, white or black, with different colour temperatures: neutral white 4000K, warm white 3000K CRI93 and warm white 2700K CRI93.
Contact:

B Light
+39-0434-630835
E-mail:

Web site:

Submit new products, case studies/projects, and other press releases at http://www.ledsmagazine.com/content/leds/en/addcontent.html and http://www.ledsmagazine.com/content/leds/en/iif/add.html.