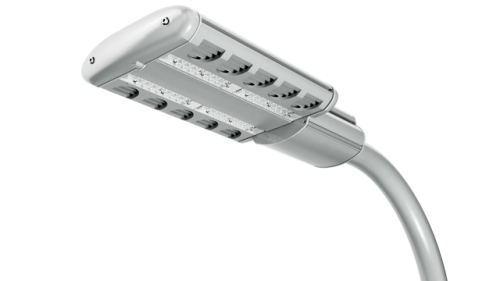 Mentor, Ohio -- EYE Lighting International, a leading manufacturer of luminaires, lamps, controls, and related lighting products, is pleased to announce the availability of Aphos LED Luminaires for roadway applications. Aphos LED roadway luminaires complete the highly versatile family, featuring the Ceiling and Wall mount versions, for both indoor and outdoor applications, including warehouses, parking garages, parking lots and facades. Aphos Roadway features Type II, III and V optics, perfect for roadways, collector roads, service drives and outdoor parking and area lighting.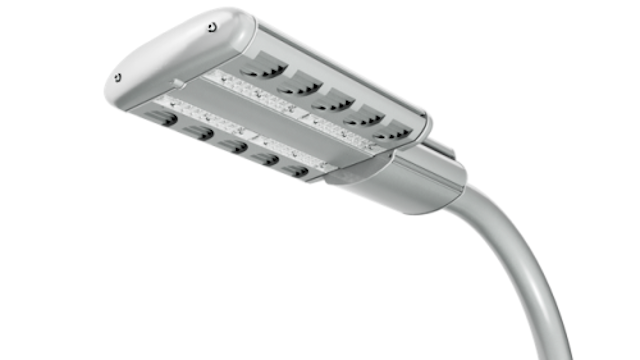 EYE Lighting energy-efficient Aphos LED luminaires now offered for roadway lighting

"Aphos LED luminaires are a great value, performing well against our competitors. The available Programmable Motion Sensor helps increase energy savings and reduces maintenance costs by setting your desired footcandle level, automatically turning off during daylight hours, and maximizing the fully adjustable dimming capabilities," said Rob Freitag, vice president of marketing for EYE Lighting.

The energy-efficient Aphos LED luminaires are rated at 60,000 hours of life, are suitable in -35 degrees C to +40 degrees C ambient, and are compatible with both EYE Lighting photocontrols and standard photocontrols. Its unique driver adapts to a variety of voltage ranges and is 0-10V dimming capable. The energy-efficient, rugged luminaires are designed with custom LED optics that delivers exceptional light-on-task coverage that can minimize the number of fixtures required in an installation.

About EYE Lighting International
EYE Lighting International is a leading provider of lighting products with more than 22 years of innovation in lighting technology. EYE Lighting manufactures technically superior products featuring solid-state LED luminaires and High Intensity Discharge (HID) lamps. The products are specified by lighting designers, utilities, municipalities, and energy service companies, and are used in commercial and industrial applications and for sports and infrastructure lighting. EYE Lighting's products provide superior quality, reliability, excellent color rendering, and long-life. Every day satisfied customers use EYE-brand products to conserve energy use, reduce maintenance, and meet their sustainability goals.
Contact:

EYE Lighting
+1-888-665-2677
E-mail:

Web site:

Submit new products, case studies/projects, and other press releases at http://www.ledsmagazine.com/content/leds/en/addcontent.html and http://www.ledsmagazine.com/content/leds/en/iif/add.html.