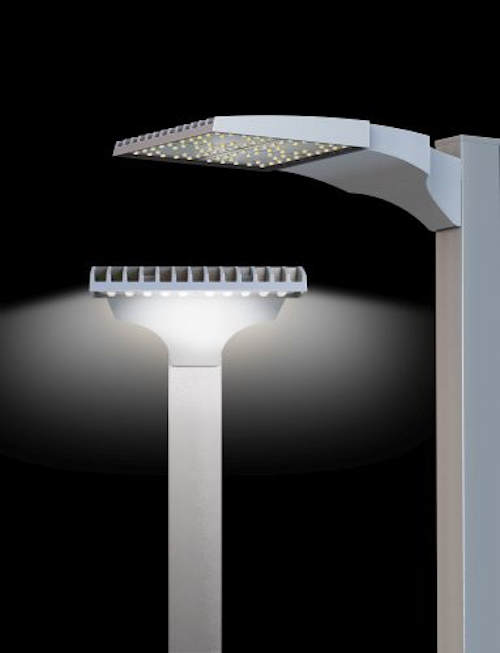 PALMDALE, CA - Razar, an ultra low profile LED luminaire for roadways and public areas, is now available from U.S. Architectural Lighting.

Featuring a sleek, cutting-edge design, Razar complements contemporary architectural trends toward clean, minimalist lines. With an optical housing that is only 2.5" deep, Razar reduces visual conflict with surrounding architecture.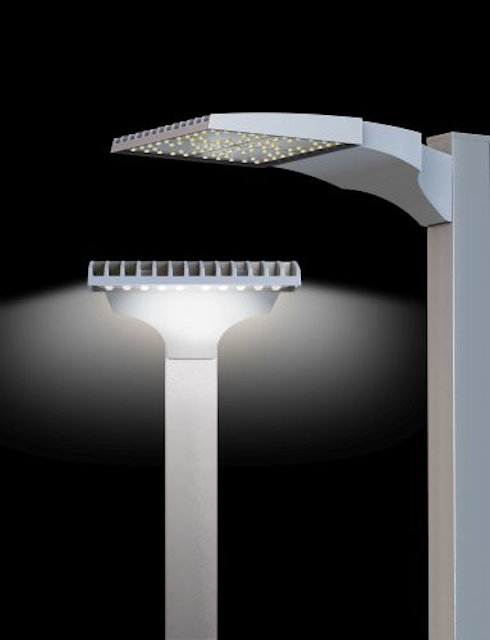 U.S. Architectural Lighting's low-profile LED roadway luminaire offers multiple mounting configurations
The fixture is offered in two sizes: Model RZR is 14.75" wide x 28.25" long x 2.75" deep. Model RZRM is 11.5" wide x 22" long x 2.5" deep.

Both fixtures are available in a wide range of distribution patterns, including Type II, Type III, Type IV and Type V Sq. Rotatable LED modules and versatile pole mounting configurations from single to quad-head luminaires allow complete coverage of any site.

Razar features LED module configurations that include 24, 40, 48 or 80 LEDs that provide wattages from 39W to 260W and lumen packages from 4,082 to 24,444 lumens. The modules are field rotatable in 90° increments.

The energy-efficient 175W Razar LED package is equivalent to a 400W metal halide fixture while delivering better uniformity.

Razar's LED drivers are flush mounted against the electrical compartment housing for maximum heat dissipation. They are held in place by a quick-release slip bracket for easy servicing.

The fixture is available in black, white, grey, dark bronze and green, in addition to custom colors. Optional occupancy sensors and photocell receptacles are available through specification.

Razar optical housings and arm/electrical compartment components are constructed of durable corrosion resistant low copper aluminum and have a 1/4" minimum wall thickness.

All U.S. Architectural Lighting products are entirely manufactured in the U.S.A. to ensure consistent quality, ready inventory and timely shipping. U.S. Architectural Lighting is a leading manufacturer of outdoor lighting and has served the electrical industry for more than 25 years.
Contact:

U.S. Architectural Lighting
+1-800-877-6537
Web site:

Submit new products, case studies/projects, and other press releases at http://www.ledsmagazine.com/content/leds/en/addcontent.html and http://www.ledsmagazine.com/content/leds/en/iif/add.html.