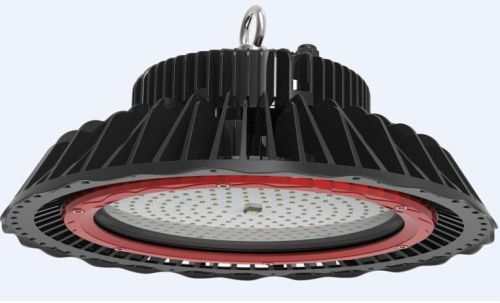 Electric Zone, Inc. is among the industry's leading importers and manufacturers of quality LED lighting and accessories, along with electrical & data communication products catering to the wholesale distribution market domestically & internationally. Our corporate office is located in Los Angeles, California.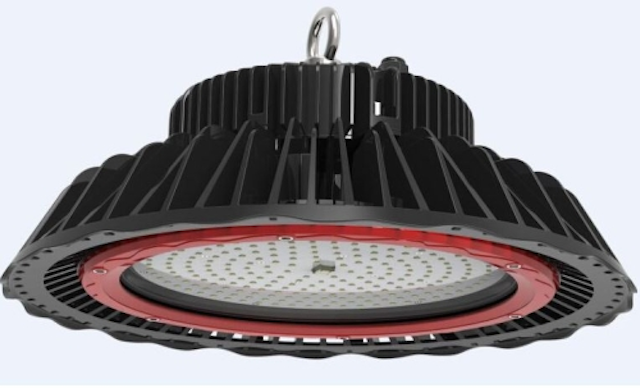 EZ offers a full line of Energy Star, UL®/ETL® products which consists of exceptional, reliable, user friendly recessed lighting & accessories, electrical wire & cable products for data communications, and more.
EZ recently released the Luciére Series LED high bay fiixture, which is 40% more powerful than most high bays on the market today, allowing operators to replace their bulky and aging high-intensity discharge (HID) lighting systems with a lightweight, efficient, longer lifespan. This LED high bay pulls only 150 watts for standard 100~277 VAC, but produces more light output as that of 400 Watt metal halide (MH) light. The Luciére series LED high bay runs on less heat with thermally efficient housing design to ensure a longer lifespan.
Additionally, the Luciére Series LED high bay is originally packed and imported with top of the line Nichia chips for the highest possible performance, L70>60,000 hours with LM80, which means after 60,000 hours the lumens still remains above 70%, while the MH lamps only run for 20,000 hours before they must be replaced. The Luciére is quipped with a Mean Well driver from Taiwan with a 5 year full performance warranty.
The Luciére is highly durable, energy saving and can withstand dust, dirt, dampness and extreme vibration with a rating of IP65. It is the best choice for operators who want to improve the reliability and efficiency of their existing lighting systems without reducing light quality and coverage of the workspace. The light weight, simple construction, compact size and easy multiple installation make it ideal for replacing high bay fixture and also suitable for other initial applications such as manufacturing facilities, warehouses, cold storage, heavy industries, retail sectors, sport centers etc.
Do you want to control the lighting system intelligently? The Luciére Series LED high bays are available in a dimming version with motion sensor and DALI controller to help achieve that goal. Controlling the light levels you need, it also helps save on energy and slash your electricity bill.
The Luciére Series LED high bay is available in 100 Watt, 120 Watt, 150 Watt, and 200 Watt.
This series high bay is UL, and DLC Listed as well.
We'll be privileged to welcome you among our valued customers who are the driving force for us to work harder and find new ways to constantly improve our service to you.
Our knowledgeable and courteous staff is committed to making your experience with EZ a positive and productive one, resulting in successful experience for all of your electrical & data communication supply needs.
Contact:
Avi Afriat, Sales/ Marketing Director -
Electric Zone, Inc.
+1-818-849-5577

Submit new products, case studies/projects, and other press releases at http://www.ledsmagazine.com/content/leds/en/addcontent.html and http://www.ledsmagazine.com/content/leds/en/iif/add.html.

More from Electric Zone:
Electric Zone launches Luciere series linear LED high-bay fixture
Electric Zone Inc. introduces LED downlight retrofit kit in smooth trim for residential and commercial applications