Wisdom releases low-profile LED low-bay light fixture in 45W and 70W versions
Apr 27th, 2015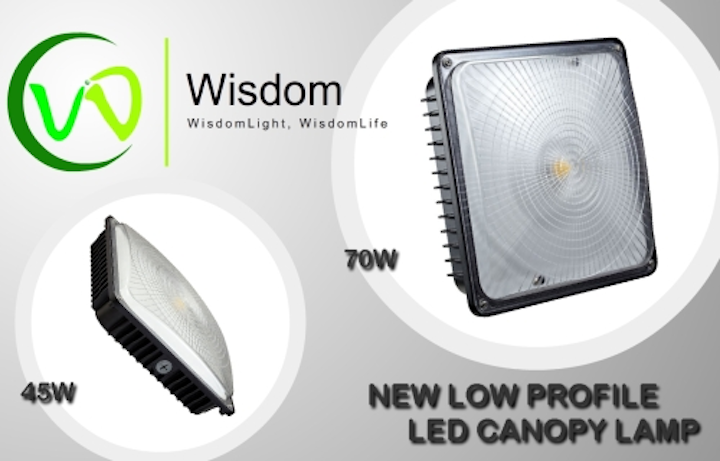 Wisdom Optoelectronics has released a newly designed low-profile LED low-bay fixture.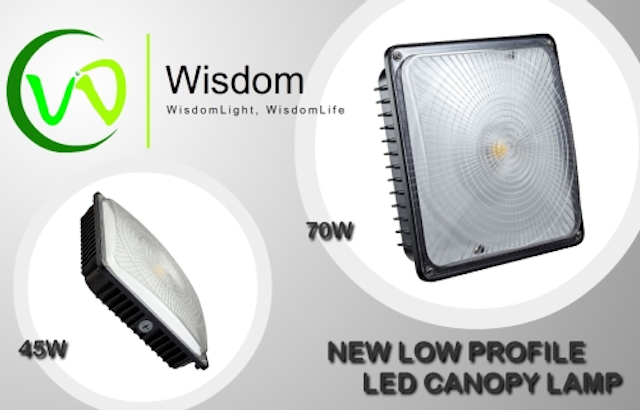 Wisdom releases low-profile LED low-bay light fixture in 45W and 70W versions

Low-bay fixtures hanging from a respectively lower height were a bit of problem in parking lot and garage applications. Because of the limited height of the infrastructure, the fixture and the high vehicles passing under it were often set on a collision course.

New Wisdom low-profile LED low-bay fixtures cling to the ceiling and are nearly invisible when turned on. Currently 45W and 70W power ranges are available but Wisdom is going to release higher-power models for its new LED low-bay series soon.

This WSD-CP series LED low-bay uses a wide angle optical lens, covering a wide area from a lower height, reducing total project costs. WSD-CP LED low-bay fixtures also may come with an integrated microwave motion sensor to ensure optimal energy efficiency.

General technical parameters of WSD-CP45W and WSD-CP70W:
- Optional integrated MW motion sensor
- Working temperature range -25 to +40 degrees
- Suitable for damp locations, IP54 protection class
- Color temperature range is 3000-4000K
- Cree COB LED light source, 3800 lm at 45W and 5800 lmm at 70W
- Universal 100-277VAC input
- Lamp facing 9.57"x9.57" square and 2.87" total height
- Complete surface mount or 3/4" pendant accessory options

Contact:

Mr. Abdullah Bilir, Sales Engineer - Wisdom Optoelectronics
+86-1871-9289-618
E-mail:

Web site:

www.wisdom-ssl.com

Locate more general lighting vendors in the LEDs Magazine Suppliers Directory

Submit new products, case studies/projects, and other press releases at http://www.ledsmagazine.com/content/leds/en/addcontent.html and http://www.ledsmagazine.com/content/leds/en/iif/add.html.
More from Wisdom:
Wisdom offers UL/DLC listed, 120/150/200W LED canopy lighting for gas station application
Wisdom's DLC/UL certified LED low-bay light 60W/90W/120W has five-year warranty