Urbis Schréder extends UK outdoor lighting design opportunities with the new Pharos LED bollard
Jul 6th, 2015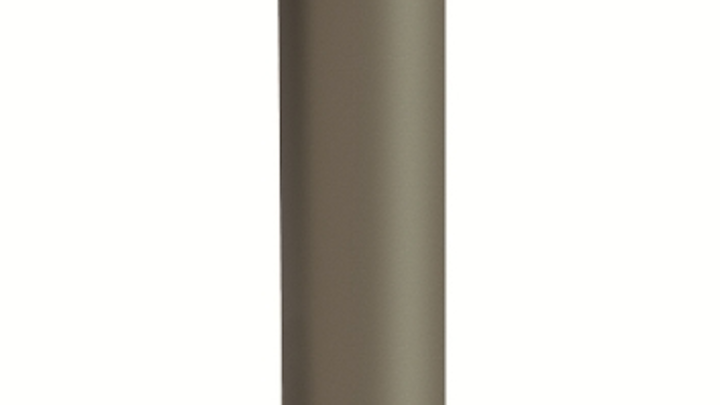 Urbis Schréder, the global leader in LED lighting solutions, has today announced the release of its innovative Pharos LED bollard, currently available only in the UK.

Combining great design and the highest level of reliability, the Pharos LED bollard offers lighting designers a new level of flexibility and creativity when planning lighting projects. The Pharos LED bollard offers integrated lighting that enhances surroundings and promotes a safe atmosphere across parks and other campus environments.

The lower level of ambient lighting offered by the Pharos LED bollard is ideally suited to lighting parks, pedestrian walkways and cycle paths whilst also enhancing the effect of traditional street lighting. The statement design of the bollard means it can also become a decorative architectural feature.

The Pharos LED bollard includes 8 LEDs totalling 11 watts, which are encased centrally, offering extremely clear and clean white lighting around the whole bollard. Available in a range of sizes, the Pharos LED bollard offers 'fit and forget' reliability that can last several decades.

The Pharos luminaires are IP66 LEDSAFE and are fitted with a sealed optic and an integral internal driver which delivers improved levels of reliability and protection against the elements. Additionally, the Pharos LED bollard has also been cleverly designed to boast vandal resistant features including an IK10 impact resistance level.

Adam Rice, Marketing Manager, Urbis Schréder comments, "The release of the Pharos LED bollard demonstrates that Urbis Schréder is still at the forefront of developments in LED technology, which are now giving us the flexibility to integrate lighting within street furniture and push the boundaries of what has historically been possible in lighting design."
*Please note this product is currently only available in the UK.

About Urbis Schréder:

Urbis Schréder has been providing high quality lighting products since 1977 and has grown to be one of the UK's largest suppliers of street lighting and exterior decorative lighting equipment. Technical quality and aesthetic design are at the heart of the company's philosophy and coupled with its customer focused work ethic, this has led Urbis Schréder to develop the most cost effective, energy efficient exterior lighting innovations on the market today.


Contact:
Ben Ralph - for Urbis Schréder
+44-07746-548214