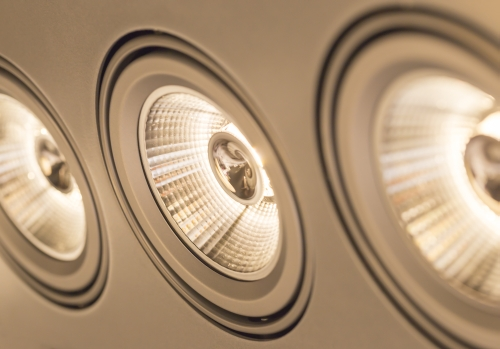 London, UK: Verbatim announces a range of anti-glare AR111 LED lamps to serve as true performance plug-in replacements for halogen lamps. To avoid the uncomfortable glare that often characterises rival LED products, Verbatim's retrofit 10.5W AR111 LED lamps feature a unique design that mimics the lighting effect of a traditional halogen lamp by directing the light emitted into the reflector.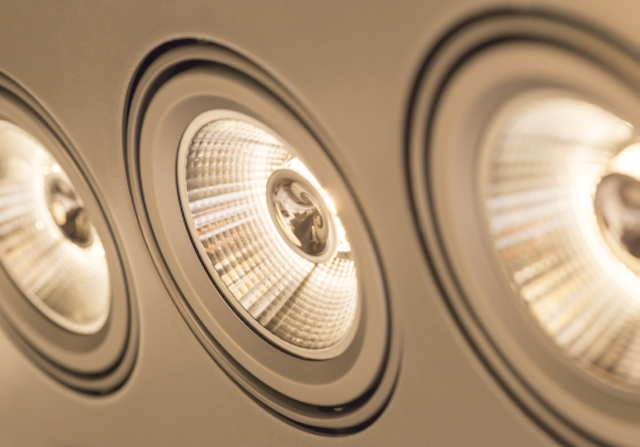 Verbatim anti-glare AR111 LED lamps provide halogen replacements for retail and hospitality use

Employing optimised thermal control without a large heatsink, the AR111 weighs just 100g and its narrow dimensions enables the lamp to be physically compatible with many different types of AR111 fixtures, something rival products do not achieve without sacrificing reliability and energy efficiency. Additionally, the multi-faceted mirror-finish on the reflector transforms the quality of light when the LED lamp is in use while presenting a sophisticated appearance when switched off, enhancing the elegance of the overall lighting fixture.

Ideal for general lighting and spotlighting in public areas such as lobbies, corridors, stairwells and shops where the light is used for long periods of time, the new range of AR111 LED lamps has 2700, 3000 and 4000K colour temperature options which provide useful lumens of 680 700 and 740 respectively. The products deliver efficacy of up to 71lm/W and a long lifetime of 40,000 hours. The LED lamps' 10.5W power rating and 750lm luminous flux equates to a 75W halogen lamp.

"Understanding how much energy can be saved by switching from halogen to LED lighting, our customers demand AR111 LEDs that can better mimic halogen light sources by delivering less glare from the central beam. Our latest line of AR111s significantly reduces glare, a problem prevalent in many rival products," explains Dick C. Hoogerdijk, General Manager LED EUMEA, Verbatim. "The positive market reaction we have already received from product sampling indicates the anti-glare AR111s are set to deliver strong sales."

Verbatim's AR111 LED lamps (product numbers 52326, 52327 and 52328) are on sale through business-to-business channels across Europe, the Middle East and Africa.

About Verbatim
Verbatim is a leading global company in data storage and LED lighting with a broad product portfolio spanning consumer and professional applications. Verbatim has been shaping the development of data storage devices since 1969 and is the world's No 1 supplier of optical media (Blu-ray, DVD and CD). The company also markets flash memory, external hard drive storage solutions and a wide range of computer accessories.

In addition, the company is an innovator in fast-growing LED and OLED lighting, developing products that offer low power consumption, long life and a better lighting experience. It is also an emerging supplier of water filtration systems; its Cleansui brand is Japan's favourite water filter, and most recently it has launched a range of plastic filaments for the 3D printing industry.

Verbatim is a subsidiary of Mitsubishi Kagaku Media owned by Mitsubishi Chemical Corporation, one of the world's largest chemical companies, which invests heavily in R&D across many diverse sectors. The company's operating principles are founded on helping people to live in a healthy, comfortable and sustainable way. Verbatim's regional organisations are EMEA, APAC and Americas, with offices in most countries in the world. The company's European headquarters are based in the UK.
Contact:

Verbatim
Web site:

www.verbatim.com

Locate more general lighting vendors in the LEDs Magazine Suppliers Directory

Submit new products, case studies/projects, and other press releases at http://www.ledsmagazine.com/content/leds/en/addcontent.html.
More from Verbatim:
Verbatim PAR16 GU10 LED lamps deliver up to 660 lm along with dimmability and CCT options
Verbatim showcases optics for improved LED lamp performance at Light+Building 2014