Simple Lighting launches Magento website with e-commerce and knowledge base for lighting customers
Jan 7th, 2015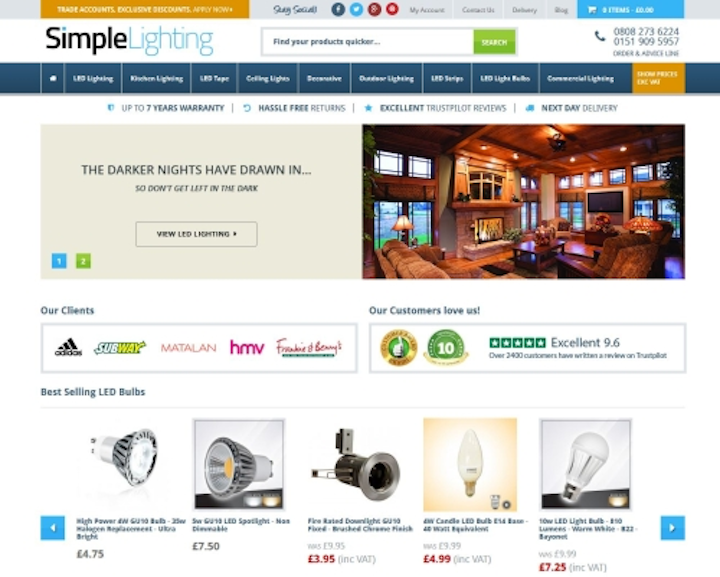 Birkenhead-based lighting stockist Simple Lighting has today rebranded and launched their new Magento website.

Simple Lighting has been brought bang up to date with an all-new website, fresh branding and a contemporary new logo, to echo their high-end quality product offering.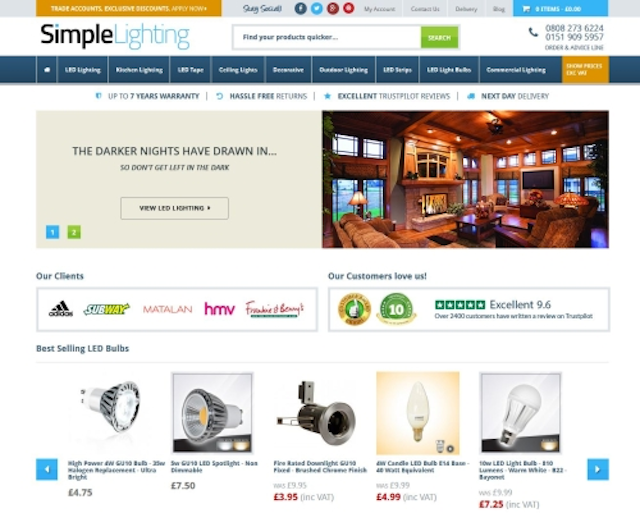 The new site incorporates all features of modern e-commerce and fits in perfectly with Simple Lighting's business strategy, offering maximum conversion potential and versatility for users.
The website's checkout system has also been made easier and more efficient to use, to create an overall more seamless shopping experience for Simple Lighting's customers.
Simple Lighting invested in the expertise of Webtise to ensure that the new website would be responsive to any screen size it is being viewed from, so mobile users can access and navigate the site with ease.
As part of the website re-launch, the lighting experts at Simple Lighting have also designed a Knowledge Hub: a central resource to share guides, tips, videos, product information and details for company and industry news.
Chris Bawden, Managing Director of Simple Lighting, said: "I am so proud of where Simple Lighting is today. The business started off in the spare room of my house in 2008 after I was made redundant - but with bags of vision, determination and the drive to succeed, business today is thriving.
"We've recently appointed a handful of new members of staff, including a head of digital, business development manager and marketing executive. This year has been a fantastic one for the business, we hope to have plenty more, and we're looking forward to seeing what 2015 has in store."
Contact:
Simple Lighting
+44-0151-909-5574