GE PLastics' new Lexan SG305-OB sheet enables eye-catching signage
Feb 28th, 2007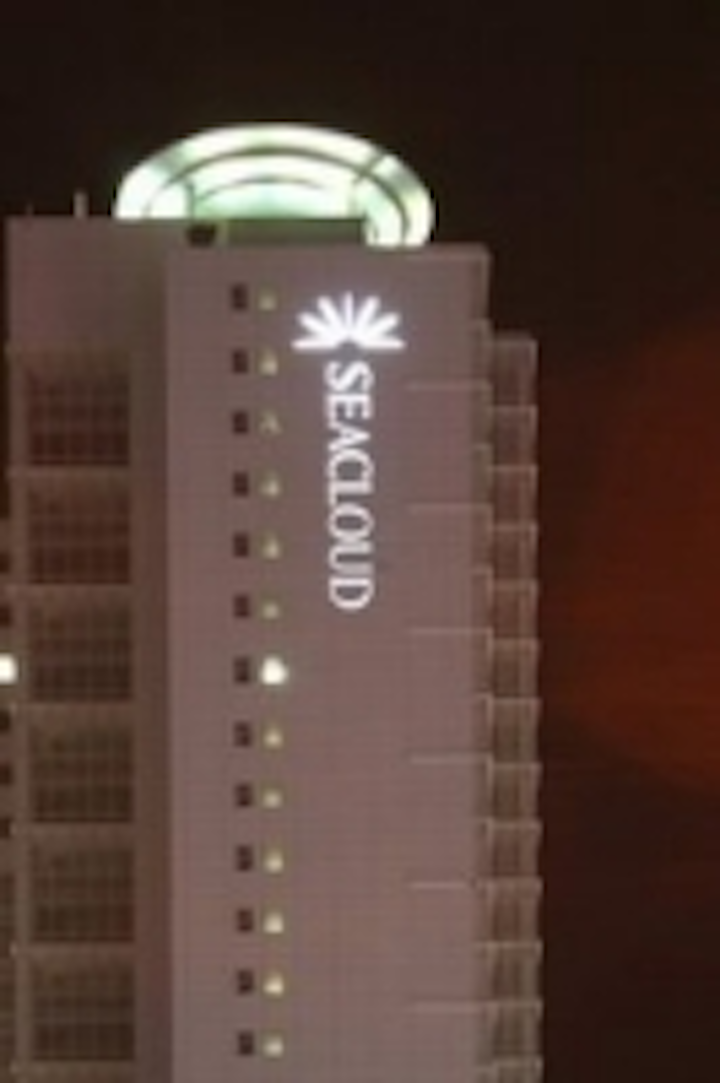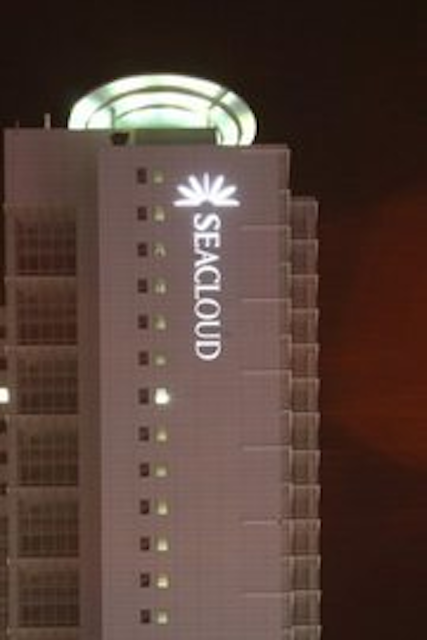 Date Announced: 28 Feb 2007
PITTSFIELD, Mass./USA -- GE Plastics has introduced a new grade of Lexan* polycarbonate (PC) sheet that is specifically designed to boost the visibility and attractiveness of illuminated signage. Lexan SG305-OB sheet, unlike conventional sheet products, offers both uniform light diffusion to eliminate light emitting diode (LED) "pinholes" and a view of light sources, and superior light transmission for exceptional optical brightness at lower energy costs.
In fact, the 2mm and 5mm thicknesses of Lexan SG305-OB sheet boost light transmission to more than 50 percent, vs. competitive materials like polymethyl methacrylate (PMMA) that allow only about 25 percent. The new white sheet grade, which has a matte finish on its outward-facing surface to reduce reflections, also provides excellent UV protection as well as the renowned impact resistance of tough, virtually unbreakable Lexan resin.
The outstanding aesthetics, performance, and formability of GE's new Lexan SG305-OB sheet are spurring innovative new lighting solutions, such as the ADDscreen® illuminated roll-down security shutters offered by Euroll and ADDscreen, both of The Netherlands. These unique shutters, which protect stores, ticket windows, and other spaces after hours, feature computer-generated advertising that is beamed onto the reverse side. The GE material's superior optical brightness and diffusion capabilities present the projected graphics with optimal visibility, while its impact resistance enhances security. The product's easy fabrication enables complex designs.
Joanna Wolska, global clear sheet product manager, GE Plastics, said, "Until now, sign manufacturers have been forced to choose between optimal diffusion and optimal brightness. Now, with our Lexan SG305-OB sheet, they get both – plus great performance and fabrication ease. This new material opens up many new design opportunities for illuminated signage. For example, the SeaCloud Hotel in Busan city, South Korea is using Lexan SG305-OB sheet for its main exterior sign and others are following suite."
The SeaCloud hotel sign utilizes a color-changing system, which occurs when Lexan SG305-OB sheet is installed with a gray-colored film. As a result, the material shows as gray during the day and white at night when displayed with LED lamps. This gray color film has many small holes which allow lamp light to pass through when it is dark.
Although conventional materials such as PMMA typically lose significant brightness in the process of achieving acceptable diffusion, Lexan SG305-OB sheet retains a high level of optical brightness while presenting a uniform appearance that masks both light bulbs and LEDs. The result is a consistently, bright appearance that enhances graphics, which can be screen-printed on the back surface, projected from the rear. The back surface of the sheet is polished for better printing, while the front surface's matte texture reduces glare and reflection. Another major benefit is the enhanced brightness of the Lexan sheet that enables designers to reduce lighting requirements for energy savings.
From a performance standpoint, the GE material is highly resistant to UV light, making it a great choice for outdoor signage. Unlike acrylics, which are often brittle, GE's Lexan SG305-OB sheet offers exceptional impact-resistant to deter vandalism and other damage. It is an excellent candidate for a variety of sign industry applications ranging from back-lighted and pole-mounted signs to channel letters and projection screens.
The material is commercially available worldwide.
For more information on GE's new Lexan SG305-OB sheet, please visit GE Plastics' website at http://www.geplastics.com
* Lexan and LNP are trademarks of General Electric Company.
® ADDscreen is a registered trademark of ADDscreen.
Contact
The Americas Christopher Tessier GE Plastics, Pittsfield, Mass. Tel: +1-413-448-6926 E-Mail: christopher.tessier@ge.com Europe Banu Kukner GE Plastics, Specialty Film & Sheet, Bergen op Zoom, The Netherlands Tel: +31 164 291 605 Email: banu.kukner@ge.com Asia Cecilia Siu GE Plastics, Shanghai, China Tel: +86 21 3222 4500 Ext. 216 E-Mail: cecilia.siu@ge.com
E-mail:christopher.tessier@ge.com
Web Site:www.geplastics.com