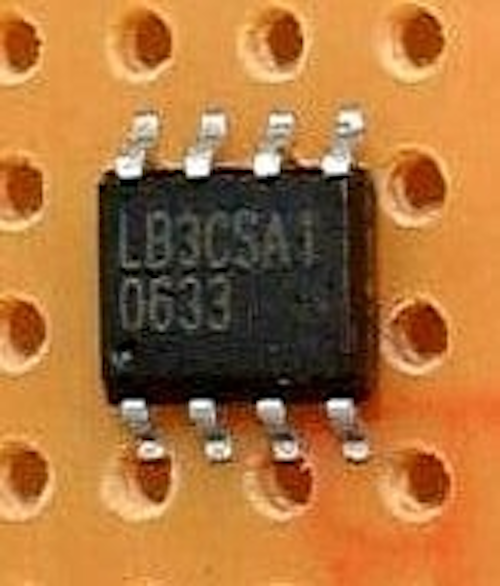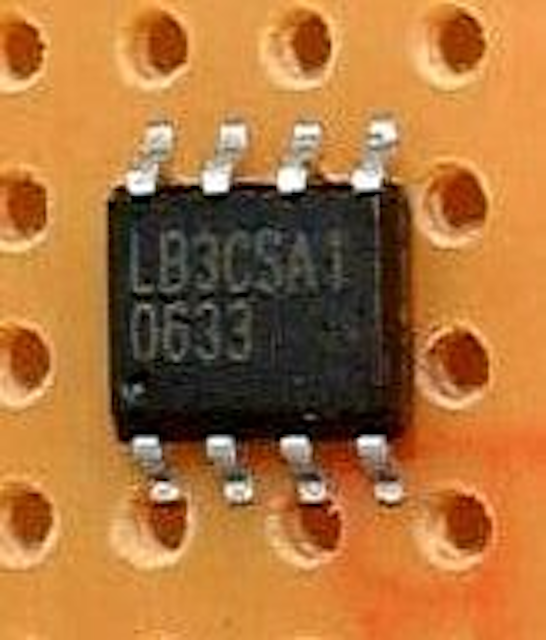 Date Announced: 11 May 2007
Light-Based Technologies introduces their newest technical innovation, the LB3CSA1 ASIC, or Analogue DC Voltage to Preset Three (3) Phase Current Converter. This is the ultimate RGB LED control device.
This 5 mm X 6 mm SOP8 ASIC offers pure analogue control to RGB LEDs (and other RGB light loads) through the entire color spectrum including warm white through cold white. Built into this ASIC are two key functions: 1) Color Select from millions of analogue colors and 2) Continuous Color Cycle through the entire analogue color spectrum, all controlled with a low voltage input.
Our ASIC has many benefits. Aside from the small size and minimal cost, the following capabilities are outlined below:
- Uses a pure analogue, therefore seamless, generation technology offering the entire color spectrum in a single grayscale value
- Offers full spectrum color control and built-in cycling to all forms and sizes of light loads including LEDs, neon tubes, matrixes and more
- Enables open-ended interfacing and control including direct audio input, optical input, video input, pulse width control, brightness control, IR control and more
- Presents a simple, small, cost-effective replacement to limited, complex digital technologies
Currently, Light-Based Technologies is offering the ASIC and its related modules as products and licensing opportunities, as well as providing complete Customer and Engineering Support Services in North America and East Asia. For more information including Data Sheets and Application Notes on our products and services, please contact us directly at info@lightbasedtechnologies.com, or visit our website at www.lightbasedtechnologies.com.
Contact
Jeanette Jackson Director & CEO, Light-Based Technologies 1-800-875-0170 (NA) 604-939-4957 (Global) 604-939-0319 (Fax)
E-mail:jeanette@lightbasedtechnologies.com
Web Site:www.lightbasedtechnologies.com