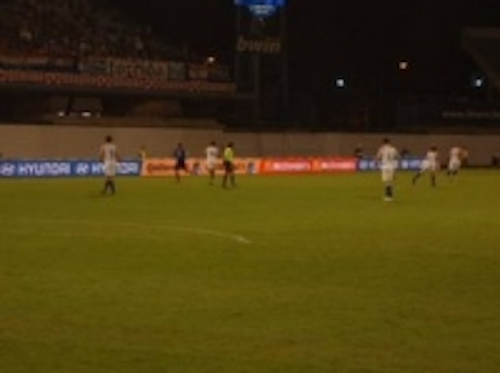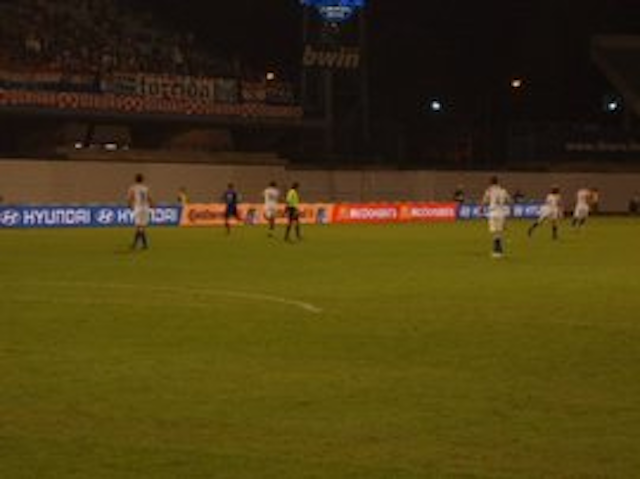 Date Announced: 24 Apr 2007
Seeing the rapid expansion and use of digital pitch-side advertising, scoreboards and other information services at the sports stadiums, Lighthouse LED screens are widely applied especially in the group qualifying matches for the 2008 European Football Championship in both Serbia and Croatia.
Using LED screens means that the old 'paint on plywood' approach of pitch-side advertising hoardings, where one advertising space is limited to one commercial brand, no longer applies. Now sports can generate far more advertising revenue because literally anything can be displayed in any space at any time, thanks to the awe-inspiring flexibility of LED screens.
This is a key market for Serbian and regional LED screen specialists Pietra Union, which has been helping various sporting institutions in Eastern Europe to make full use of the advantages that Lighthouse LED screens offer. Most high profile of those has been the home ties in Serbia's and Croatia's group qualifying matches for the 2008 European Football Championship.
The matches are taking place throughout 2006 and 2007, with Serbia's and Croatia's home ties played at the Marakana Stadium and Maksimir Stadium, in the Serbian capital Belgrade and the Croatian capital Zagreb respectively. The Serbian team's group A major opponents include Finland, Poland, Portugal, and Belgium, while the Croatian team's group E major opponents include England, Russia, Israel and FRY Macedonia, ensuring a truly global television audience over the two-year period.
For these games, a total of 150 panels of Lighthouse R19 19mm screen, each measuring 1.22m wide by 0.91m high, are supplied by Pietra Union, configured as 180 linear metres of perimeter pitch hoarding. With advertising material produced by Pietra Union's in-house video production team, processing is taken care of by Lighthouse LIP-SX and X-Drive Pro units.
"Lighthouse R19 panels are extremely rugged, meaning that if there are any accidental collisions with the screens during a match they continue to function perfectly," says Roberto Segato, southern European sales manager for Lighthouse. "And, of course, the superb brightness, colour definition and uniformity make them the perfect advertising medium by day or night."
"The Lighthouse panels are very fast to assemble in any configuration," adds Pietra Union owner Goran Della Pietra. "They are reliable and able to function perfectly in all weathers. The fact that our team can quickly and easily produce animated graphics means that a whole new world of possibilities is opened to advertisers, all of which are seen by the global television audience of the Euro 2008 qualifiers."
"The Eastern European market is extremely important for Lighthouse," Roberto concludes. "Many opportunities exist there for applications for which our screens are ideal. Pietra Union's use of R19 at the Euro 2008 qualifiers also ensures global audiences are witnessing the many advantages that Lighthouse screens offer."
Lighthouse Technologies Limited is a leading LED technology developer, manufacturer and global supplier of state-of-the-art LED modular video panels, which can be assembled into large scale video screens for indoor and outdoor use. Specializing in the research and manufacture of LED video screens, Lighthouse has its own intellectual properties with more than 10 active patents worldwide and is committed to remain as the premier creator of intellectual property value.
Contact
Olga Kwan/Anita Leung Lighthouse Technologies Limited, Suites 531-537, Building 2, Hong Kong Science Park, Shatin, N.T., Hong Kong. Tel: 852 2192 1688 Fax: 852 2423 1062
E-mail:info@lighthouse-tech.com
Web Site:www.lighthouse-tech.com