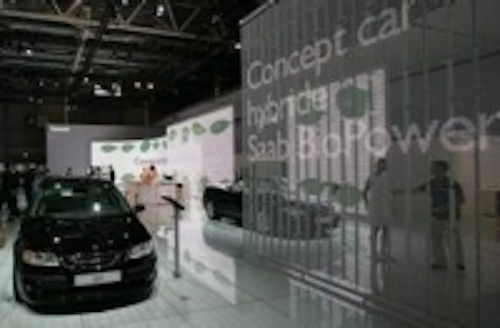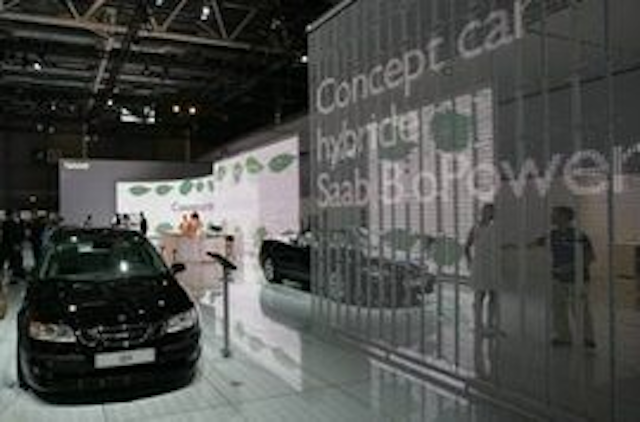 Date Announced: 13 Apr 2007
Element Labs, Inc., the award-winning global leader in LED technology, announced today the release of STEALTH™ 2.5 with several improvements over its predecessor, most notably enhanced rigging options and a flatter viewing surface.
After a dramatic debut on Madonna's Confessions Tour in 2006, the STEALTH system quickly became the industry standard for lightweight, portable video displays. The STEALTH display has proven itself in applications throughout the world from concerts, architectural installations, special events and more.
The STEALTH 2.5 system maintains the benefits of the original: low profile for virtual transparency; fan-fold capability for rapid deployment and transportation; and support of standard video formats for optimal ease of use. In addition, STEALTH 2.5 displays feature improved mounting hardware optimized for touring applications and temporary installations.
A snap hinge system provides greater flexibility to reconfigure displays, while allowing for uncomplicated fan folding into road cases. Each panel has its own independent hinge that easily connects to adjacent panels by snapping together the panels to construct large screens. This hinge system also contributes to more consistent, stable screen geometry.
Another new option, a rigid frame, supports hidden cabling. It holds panels in a one panel wide by five panel long (1 x 5) configuration. The 1 x 5 offers a clean, uncluttered appearance. It is easy to disassemble the screens created using the frame are into modules and stacked for transportation.
"We've refined the STEALTH system even further to continue to meet the high demands of touring and the unique requirements of architectural installations," said Rich Pierceall, director of sales and marketing for Element Labs. "Flexibility and rapid deployment are always critical and that's what we deliver with this new mounting hardware."
STEALTH 2.5, with a much flatter LED plane, displays incredibly smooth video that remains consistent — regardless from which angle you view the panel. "This is particularly important in applications where the viewer comes in close proximity to the screen," said Pierceall.
STEALTH panels, rigging and cabling are available in black and white. Due to the popularity of the product, until recently demand has exceeded production. With STEALTH 2.5, Element Labs has boosted production of STEALTH to meet increased market demand.
About Element Labs
Element Labs, Inc., headquartered in Austin, Texas with offices in Germany and the UK, is a global leader in design, manufacturing and support of cutting-edge LED video technology to the entertainment, architectural, and signage industries. Their award-winning products and customized solutions give designers the freedom to innovate and realize their creative visions.
Contact
Isa Flores +1 512 491 9111 ext. 7129
E-mail:isa@elementlabs.com
Web Site:www.elementlabs.com