HPLighting released the world's smallest size all-metal SMD high power 4040 RAMBO series LED
Jul 18th, 2007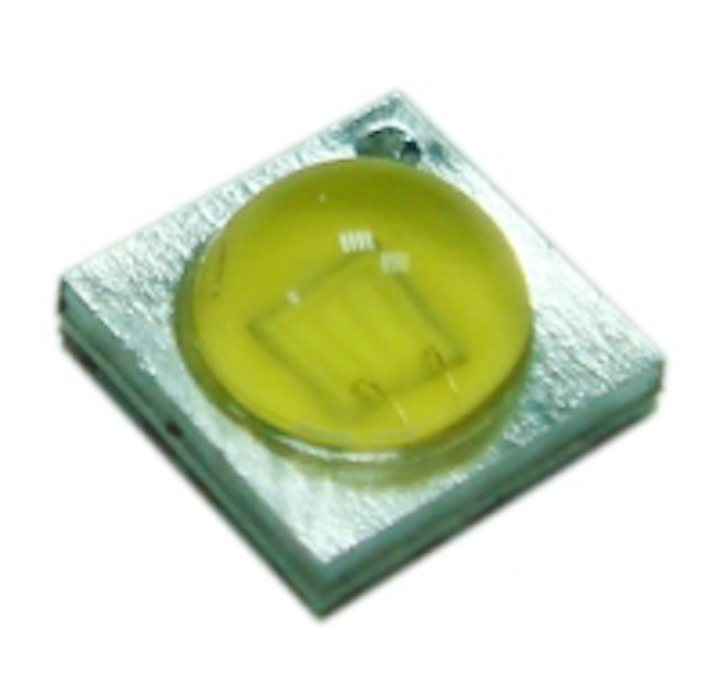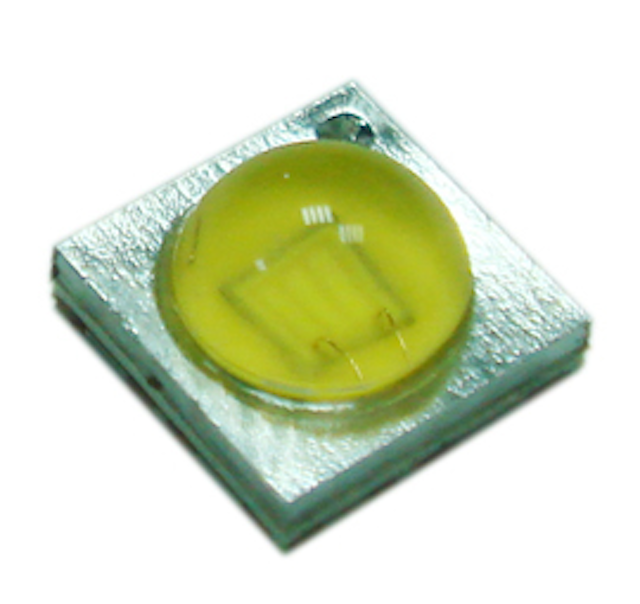 Date Announced: 18 Jul 2007
HPLighting, a pioneer for LED package design & manufacture company, has launched a new type patented All-Metal (Al/Cu) SMD high power LED, named 4040 RAMBO series package with the industry's best Lumen/Area, Lumen/Package, Performance /Cost.
Its smallest size (4.4mm x 4.4mm x 2.1mm with electrical and thermal path pin to pin matched to Luxeon Rebel), performance and capably driven up to 1000mA, make it ideal for space-constrained and conventional solid-state lighting applications such as traffic light, backlight, interior & exterior lighting and so on.
4040 Rambo series can offer cool white, natural white, warm white with CCT of 6500K, 4100K, 3000K respectively and has achieved typical 80 and 90 lumens with 130° viewing angle at 350mA. There are various option colors in mass production including Red, Green, Blue, Amber, Orange, IR and UV as well. The secondary optical lens are also available at 10° and 25°.
The package is completely RoHS and WEEE compliant making it suitable for products with global integration and use.
FEATURES
a. Dimension 4.4mm(L)*4.4mm(W)*2.1mm(H)
b. 350~1000mA High Flux type
c. All Metal Design Cu PCB/Al reflector
d. Low thermal resistance
e. Superior ESD protection
f. Electrically isolated thermal pad
g. Lead-free reflow solder JEDEC 020c compatible
h. RoHS and WEEE compliant
APPLICATIONS
a. Traffic Signal
b. Backlight
c. Interior & Exterior automotive and general lighting
d. Decorative and landscape lighting
e. Portable light source
f. Decorating and entertainment lighting
g. Architectural lighting
h. Street lighting
Contact
High Power Lighting Corp. Tu Cheng City, Taipei Hsien 236, Taiwan Tel: 886-2-82628886 Fax: 886-2-82628885
E-mail:sales@hplighting.com.tw
Web Site:www.hplighting.com.tw