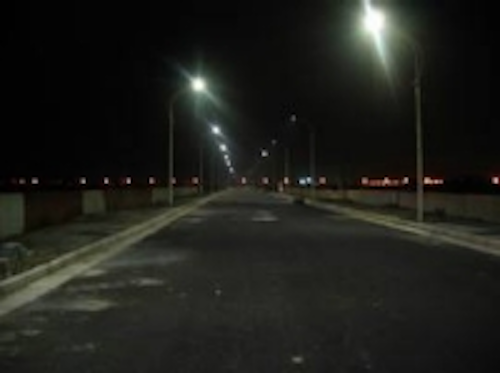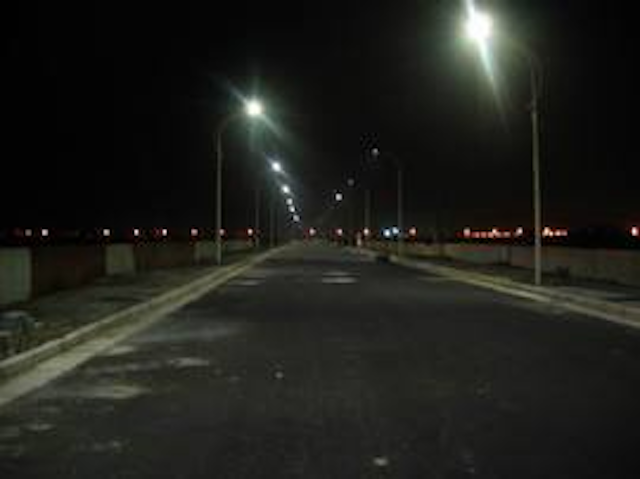 Date Announced: 21 Jul 2007
Manelux is now successfully launched its new Cruiser 90watt led luminaire in a site where one hour driver from Its office location of Hangzhou City, China.
Manelux 90Watt led luminaire with 3 pcs Createopto 30W LED. The Createopto 30W led is claimed 50 lumen/watt efficiency. And it is tested by a third party, Zhejiang University Sensing Instruments Co. Ltd, that the luminaire delivery 3673 lumen totally. Thus the efficiency of the luminaire is 81.6%.
The project is mounted at a 9 meters high pole, with distance of each two poles of 30 meters away. And lights were installed both sides of the road, which had a width of 10 meters. Testing results shows that the maximum intensity on the ground is 32 lux, and average lux is 16 lux, which is fully satisfied with Chinese street lighting standard of this kind of road.
After this successful project, this location, Hangzhou Qianjiang Economic Development Area, is going to use more led lights to strengthen the achievement on the application of energy saving lighting products.
Contact
Jackie Cheung Manelux Lighting Tel: 86 571 8569 5395 Fax: 86 571 5676 5719
E-mail:solar_lamp@hotmail.com
Web Site:www.manelux.com