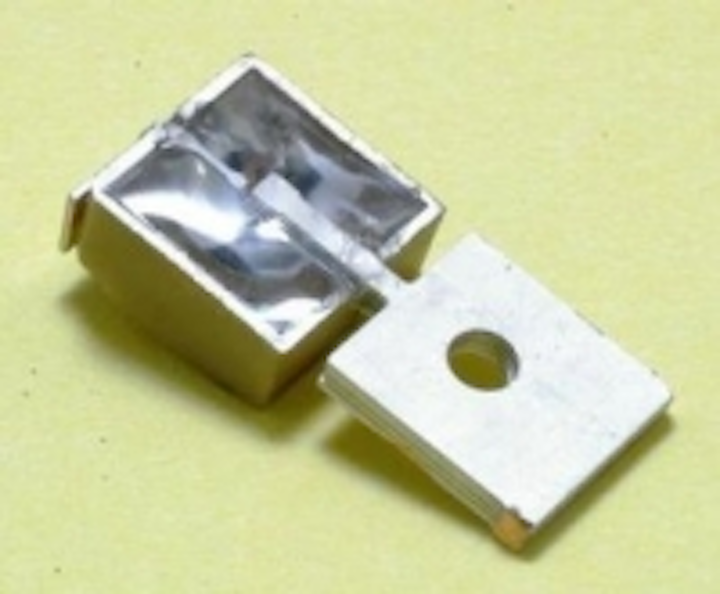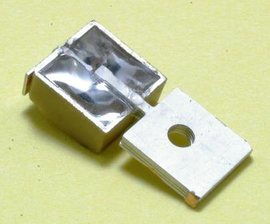 Date Announced: 25 Oct 2007
Alpha-One's high power LED, AOP6-series, has extremely high luminous intensity for visible rays and high radiant intensity for infrared rays. By installing a large size LED die in an existing compact square package with reflective mirror inside and using the special lead-frame, Alpha-One's AOP6-series can be operated with higher power.
By supplying higher forward current (350mA), more than 1.0W/sr for infrared ray and more than 100cd for visible ray can be realized.
AOP6-series is more compact than the power LEDs produced by the other manufacturers (max height: 5.0 mm). It is featured by its narrower viewing angle of ±12~14°, and then, the well-controlled excellent beam luminous flux can be realized without any collimator lens. In addition, the perfect uniformity ration of illuminance is attained because it irradiates as the reflective ray against the mirror inside.
Applications
• Optical Projector
• Spot Illumination
• Light source for Distant surveillance cameras
• Spatial data transmission
• Light source for Medical instruments
• Light source for various sensors
The LEDs from the visible (470nm) to infrared (870nm) are available.
Performance
Excellent performance of AOP6-series (measured with proper heat-sink)
• 470 nm - 140 cd (IF=350mA)
• 530 nm - 220 cd (IF=350mA)
• 630 nm - 100 cd (IF=350mA)
• 850 nm - 1.05 W/sr (IF=350mA), 1.70 W/sr (IF=650mA)
• 870 nm - 1.40 W/sr (IF=350mA), 2.30 W/sr (IF=650mA)
Contact
ALPHA-ONE ELECTRONICS LTD. (JAPAN) FAX: +81-46-292-7113
E-mail:info@alpha1-eg.com
Web Site:www.alpha1-eg.com