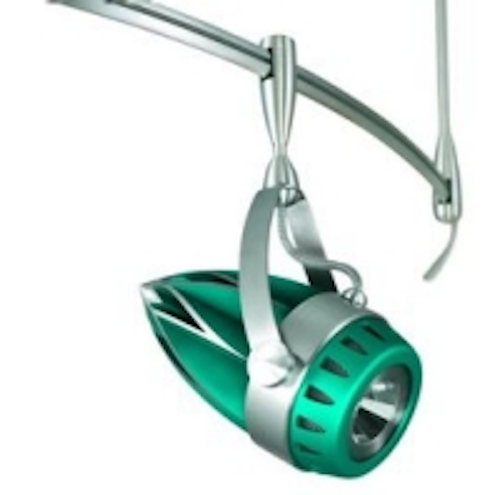 Date Announced: 18 Oct 2007
Westlake Village, California -- Journée Lighting today announced that its Lotus fixture has been named one of the 2007 Top 20 Best New Products by leading retail display and design magazine, DDI (Display and Design Ideas) in its annual Portfolio issue.
This award offers major recognition for Journée Lighting, which is
answering a growing demand for advanced, energy-efficient lighting with a stylish, compact design and LED (light-emitting diode) source for the multi-billion dollar retail industry as well as for the museum, hospitality and residential marketplaces.
The Lotus luminaire by Journée was selected as a best new product from amongst hundreds of products profiled in the magazine by the DDI editors during the past year. The award, which is part of DDI's annual Portfolio issue, acknowledges unique products and innovations that help retailers, merchandisers and store planners at all levels maximize sales through effective store design and visual presentation. The Lotus was chosen as a standout for its bold design lines in addition to its ability to provide up to 50,000 hours of controllable, directed white lighting.
This important award for the two year-old company follows two consecutive award wins at LIGHTFAIR INTERNATIONAL, North America's premier annual lighting industry show for architectural and commercial lighting products and services.
About Journée Lighting, Inc.
Headquartered in Westlake Village, California, Journée Lighting, Inc.
designs and manufactures pure white light-emitting diode (LED)-based
lighting fixtures, including the LOTUS-E and LOTUS-I. Journée also designs and manufactures a complete matching Monorail system of specification grade track and accessories.
Contact
Journée Lighting Call 1.800.866.1880
E-mail:info@journeelighting.com
Web Site:www.journeelighting.com