Topco Technologies announces 13W LED energy-saving bulb for general lighting
Oct 29th, 2007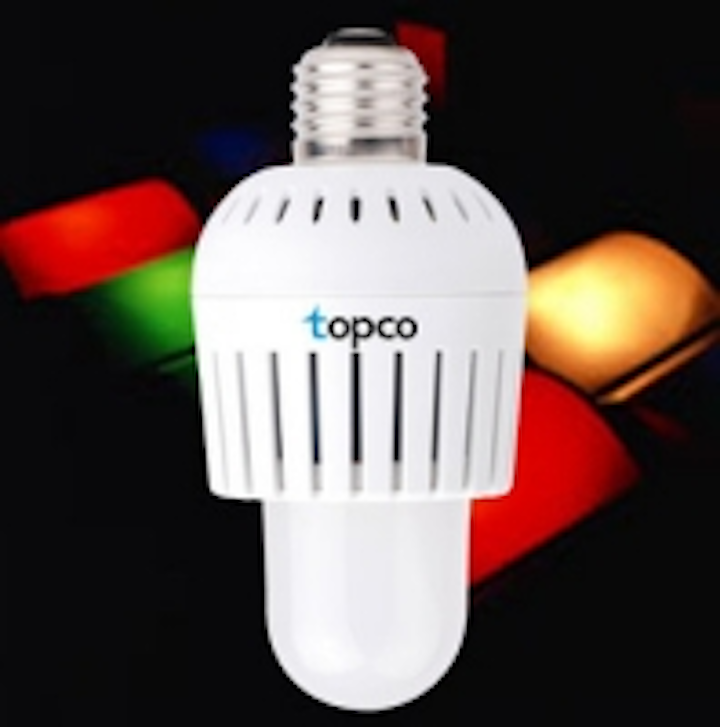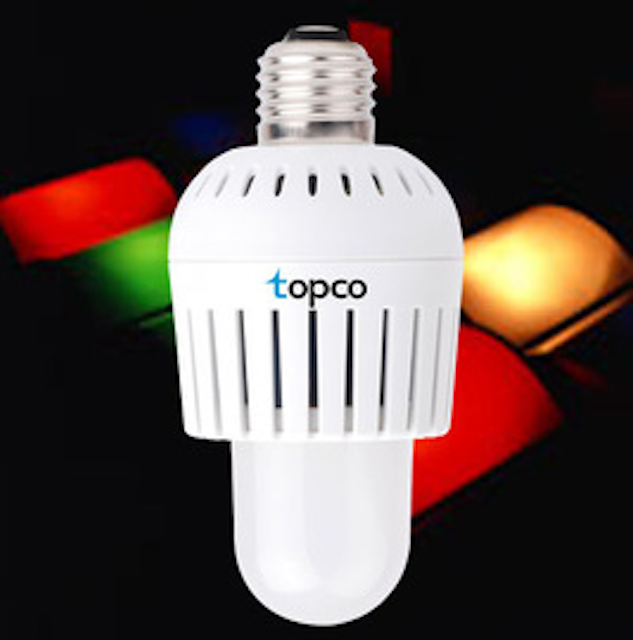 Date Announced: 29 Oct 2007
Taipei, Taiwan -– Topco Technologies Corp. has announced the release of its 13W high power LED energy saving bulb. This announced product presents high luminous flux to 850 lm. Such great breakthrough of high brightness LEDs for general lighting application underpins the company's success to the lighting industry.
Enclosed high power COB packaged LEDs with advance thermal module in a bulb, which measures 133mm high and a maximum diameter 65mm, the product conquers the limitation of light efficacy which brings from heat, and delivers 850 lm under 13W operation, with a color temperature of 6000K.
The product truly fulfills the expectations of both high brightness and high efficacy. Considering the preference of warm white light, color temperature of 3300K will soon announce at the end of 2007.
The major target of the product is aim for environmental friendly. With such high efficacy 65 lm/W, the product achieves one of its targets to be energy efficient. The efficacy is about 6 times of incandescent bulb under same lumen output, and the performance is also compatible to the so called energy saving lamps.
Forseeing the requirements and restrictions on hazardous elements, unlike energy saving lamps, Topco's LED bulb is completely free of halogen, lead and mercury.
From low power indicate LED to LED streetlight, Topco Technologies now lead the evolution of general lighting. Bring the long life advantage of LEDs into play, Topco's LED bulb will be able to last for more than 20,000 hours.
Furthermore, 1000 lumen LED bulb is also coming at the beginning of 2008. With among tremendous innovation, Topco Technologies Corp. is expected to bring the general lighting industry into a new generation.
Contact
Topco Technologies Corporation Tel: (886) 2-27517878 Fax: (886)2-27213249
E-mail:perry.lee@topcocorp.com
Web Site:www.topcocorp.com