Lustrous unveils 10-watt high light output Lustron X LED
Oct 4th, 2007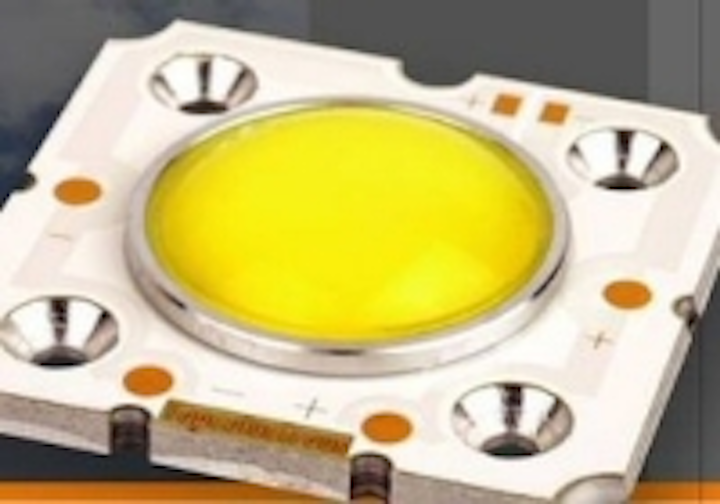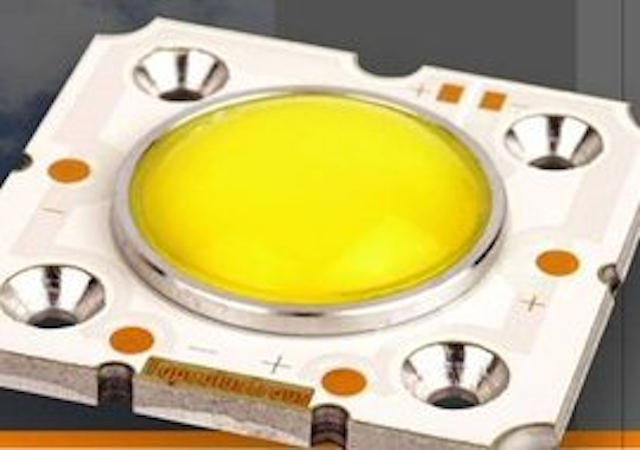 Date Announced: 04 Oct 2007
Lustrous Technology Ltd presents its first 10W LED product, Lustron X. With its unique COB packaging design and material selection, Lustrous X can achieve over 1000 lumen in a single package.
Typical production luminous efficacy for white is 75 lm/W @ If =350mA. The laboratory result is 100 lm/W. Warm White Series will be available in spring 2008.
Lustrous will exhibit the Lustron X in Hong Kong International Lighting Fair 2007 (28-31 October 2007). The booth number is 1T40. Lustrous welcomes all guests to come and visit.
Product Specs:
LHS110NWCOA
Luminous Flux = 750 lm
Vf (Typical) = 31V
I (Typical) = 350mA
CCT = 5500K
LHS110CLCOA - available in Spring 2008
Luminous Flux = 690 lm
Vf (Typical) = 31V
I (Typical) = 350mA
CCT = 3000K
Features and Specs:
• High Flux Performance : 750 lm
• Low Thermal Resistance : lower than 2℃/W
• CRI Over 70% (6000K)
• 70 ~ 80 lm/W (lumen per watt)
• 120° Beam Angle
• Over - Drive capability
• Digital Control Applicable
• High ESD Protection, ±16KV HBM
• High Soldering Temperature (260℃)
• High Operating Junction Temperature
• RoHS Compliant, Lead-Free and Mercury Free
About Lustrous Technology LTD
Established in 2004, Lustrous Technology LTD is a professional high power LED packaging company. We provide a completely integrated high power LED package solution. Our goal is to set up a bridge between the LED packaging and illumination applications. Lustrous is an expert in LED packaging technology and meanwhile perceive the requirements and opportunities of the end user's market. Lustrous improves the LED technology to penetrate the general illumination market and satisfy the requirement of energy saving and environment protection.
Contact
Lustrous Technology LTD Taipei County 221, Taiwan TEL:886-2-86472862
E-mail:Champ.huang@lustrous.com.tw
Web Site:www.lustrous.com.tw