Fraen's new FC lens series designed for Cree XR and XR-E LEDs
Oct 1st, 2007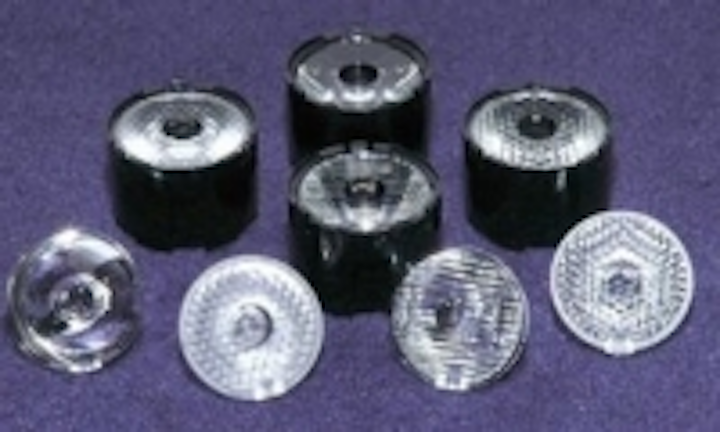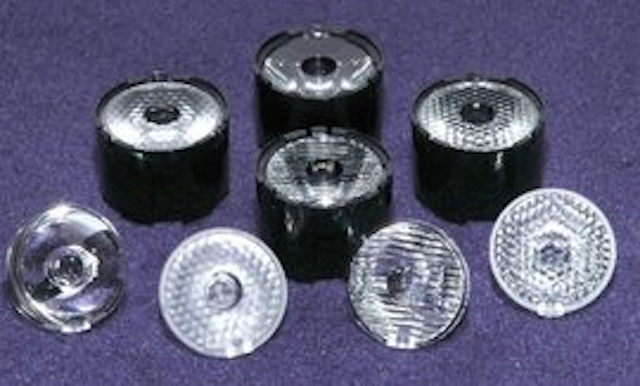 Date Announced: 01 Oct 2007
Fraen Corporation is announcing the availability of the new FC lens series specifically designed for Cree XR and XR-E LED
Reading, Massachussets: Fraen Corporation has launched the new family of TIR optics for the Cree LED XR and XR-E series
The intent of the design was to provide the maximum performance possible utilizing the performance benefits of this new LED.
The FC series offering includes a full range a different divergence beams, in order to meet the different requirement of market segments: narrow (10° divergence), medium (25°), wide (40°) and a new 10x50 elliptical.
This optics are made from optical grade PMMA that ensures long-term material stability to high temperature and maximize the optical transmittance.
The optical and mechanical design of this lens series have been specifically based on the emission characteristics of the Cree XR and XR-E LEDs; this allowed reaching one of the highest value of "on-axis" efficiency, and the quality of the spot could be considered a reference in the market scene.
Lenses can be purchased either alone or as an assembly. The lens assembly ensures the proper alignment between the LED and the Fraen lens. The Fraen lens assembly can be secured by gluing it to the PCB
About Fraen Corp
As the world's premier optics provider for High-Powered LEDs, Fraen continues to develop leading-edge standard optical components. These innovative solutions have all been specifically engineered, designed and optimized for each individual LED. The result of which, is supreme optical performance over other products available in the marketplace today.
Contact
WORLDWIDE Fraen Corporation S.r.l Via Stelvio 12 20019 Settimo M.se (MI) – Italy Phone: +39 02.335.456.1 Fax: +39.02.335.456.239 Email: info@fraen.com AMERICAS Fraen Corporation 80 Newcrossing Road, Reading, MA 01867 Phone: 781.205.5300 Fax: 781.924.2426
E-mail:optics@fraen.com
Web Site:www.fraensrl.com