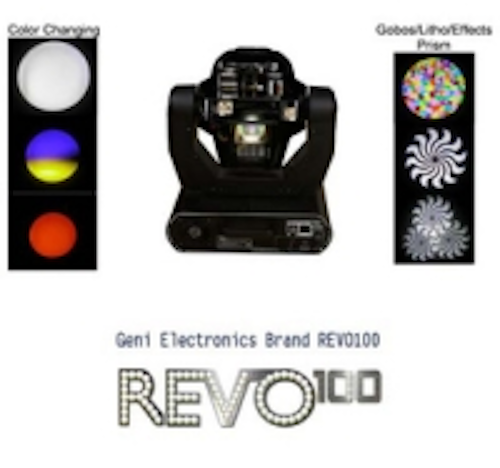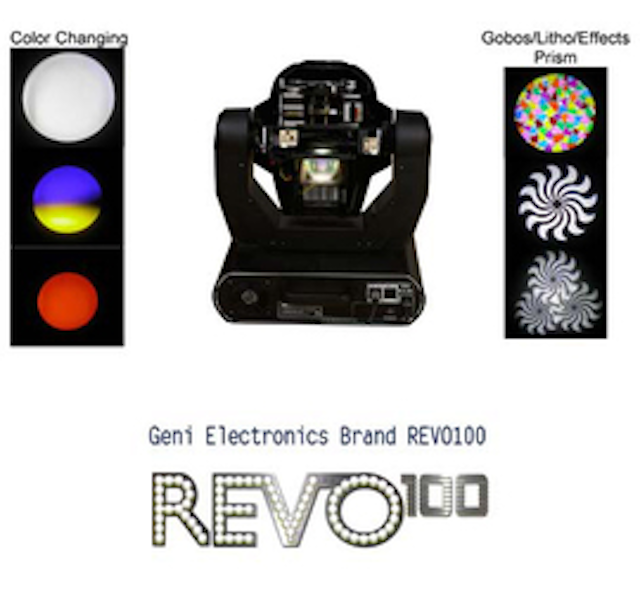 Date Announced: 01 Dec 2007
-- Neo-Neon™ International opens new markets for Solid State lighting (SSL) with its revolutionary new SSLE (Solid State Light Engine) based image and gobo projection products.
Hong Kong, P.R. China –- Neo-Neon™ International opens new markets for Solid State lighting (SSL) with its revolutionary new SSLE Solid State Light Engine based image and gobo projection products.
Neo-Neon™ International, a public listed company on the Hong Kong Stock Exchange (HKEX 1868) announces a revolutionary breakthrough in the development of core LED Technologies relative to solid-state lighting SSL markets.
In October of this year, Neo-Neon™ announced the development breakthroughs in both the 50W COB (Chip on Board) WLED (White LED) for application into new markets such as stage, theatrical, commercial and retail products for image and pattern projection. Additionally in October, Neo-Neon™ announced achieving the 100Lm/W single 1W WLED (White LED).
Neo-Neon™ has just launched new ground breaking products that utilize LED and LED based direct replacement lamps as light engines to project focused and near parallaxes beams of light and custom engineered optical systems to project spot images, gobo patterns, and lighting effects.
This is a truly revolutionary advancement as Neo-Neon's new SSLE (Solid State Light Engines) with proprietary thermal management and optics systems are integrated across a well planned product road map. This development road map for productizing the SSLE's is targeted toward Moving Head Luminaries, Intelligent Lighting, Theatrical and Stage Lighting, Commercial, and consumer based spot and image projection.
Neo-Neon™ has finished the development of the world's first full featured full sized moving head luminaries based on the Geni Electronics, OBY3 fixture. The REVO100 (Short for Revolution), as these products are truly revolutionary, utilizes Neo-Neon's 100W WLED SSLE (White LED Solid State Light Engine) Replacing the MSD 250 Lamp.
Geni Electronics Brand REVO100
World's First High Power and Full Featured LED Based Moving Head Fixture with SSLE100 Light Engine by Neo-Neon™ International
Jim Hardaway, Project Manager of the new SSLE development and productizing, and CEO of Neo-Neon™ International's Entertainment Lighting Division remarks these new breakthroughs as "the world's first and completely revolutionary". "It is a surprising shift in development power as for the first time in entertainment lighting history a technology breakthrough has come from China and not Europe or America," says Mr. Hardaway; who was responsible for the establishment on Neo-Laser.
Neo-Laser, between 2004 and 2005, became the technology leader in China for Solid State Laser based display systems. Up until this point in time, LEDs were mainly applied to projecting wash type color changing and color correlated temperature changing illumination.
While others in the China market have focused on producing some projection effects they have all been limited to cheap disco lighting effects with very few competitive qualities compared to traditional lamp based products. Neo-Neon's strategy was to develop competitive higher power replacements for the professional to low end markets in a complete range. This range will incorporate 1, 3, 10, 50, 100, 200, 300W SSLE's both in single color WLED (White LED) and RGB, RGBA.
Much like the strategy applied to the explosive growth of the Neo-Laser division, Neo-Neon™ now emerges as the front runner in the world's progress towards energy savings alternatives to high energy consuming incandescent and discharge lamp based fixtures, and It has opened up new markets for SSL and Neo-Neon™ has done it first with the introduction of the REVO100 and the SSLE (Solid State Light Engine).
Contact
Contact : Neo-Neon International Ltd. China Office : Gong He Town, He Shan City, Guang Dong, China. Phone : (86)750-8300941 Hongkong Office: kowloon, Hong Kong. Phone : (86) (852) 2786 2133
E-mail:sales@neo-neon.com
Web Site:www.neo-neon.com