Master Bond unveils new nanosilica-filled reinforced epoxy
Dec 6th, 2007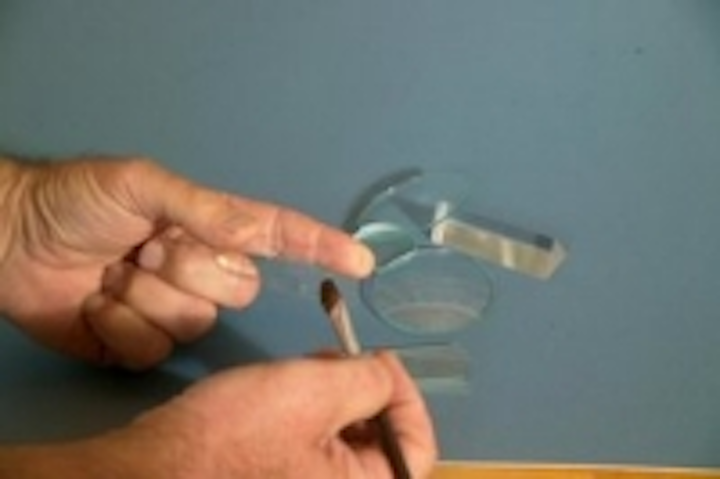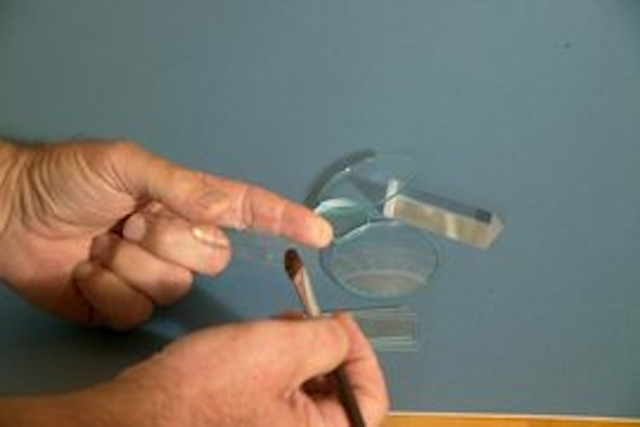 Date Announced: 06 Dec 2007
Hackensack, NJ. -- New nanosilica filled one component UV curable epoxy called UV22 has been introduced by Master Bond Inc. This compound has been developed for coating, sealing and encapsulation applications.
It features superb abrasion resistance, excellent optical clarity, low shrinkage and high physical strength properties. UV22 cures rapidly at room temperature upon exposure to a UV light source and is not oxygen inhibited.
It has a service operating temperature range of -50°C to150°C (60 to 300°F). Post curing the UV22 material enhances its temperature resistance profile. Adding heat (90-125°C for 30 minutes) will give it a glass transition temperature of 135°C, far higher than traditional UV systems. The post curing is also effective in increasing its chemical resistance to solvents, acids and bases.
UV22 is easy to use. Despite the relatively high percentage of nanoparticles (>35%) added to the UV22, it still retains high transparency and low viscosity without sedimentation due to the agglomerate-free colloidal dispersion of the nanoparticles in the resin. UV22 has a Shore D hardness of >80 and a tensile strength of >4,600 psi. It has a refractive index of 1.52 and shrinkage of 1-2%. Its electrical insulation properties are superior.
UV22 is 100% reactive and contains no solvents or diluents. It is available for use in pint, quart, gallon and 5 gallon containers. It is also available in syringe applicators. Higher viscosity versions are also available.
About Master Bond:
Master Bond is a manufacturer of high performance adhesives, sealants, coatings, potting and encapsulation compounds and impregnation resins. The product line offers over 3,000 grades of specially designed formulations of acrylics, anaerobics, cyanoacrylates, epoxies, latex, polyamides, polyurethanes and silicone systems to provide an optimal solution for even the most extreme applications.
Contact
Sheila Frankel: Phone: +44-207-039-0034 Fax: +44-207-060-0628
E-mail:eutech@masterbond.com
Web Site:www.masterbond.com