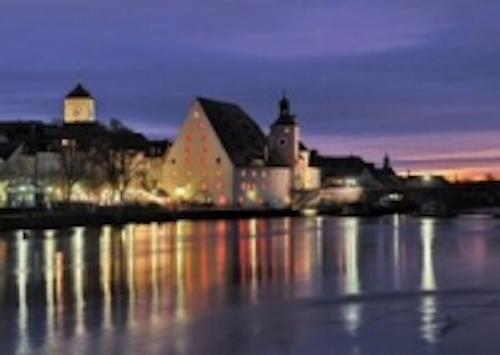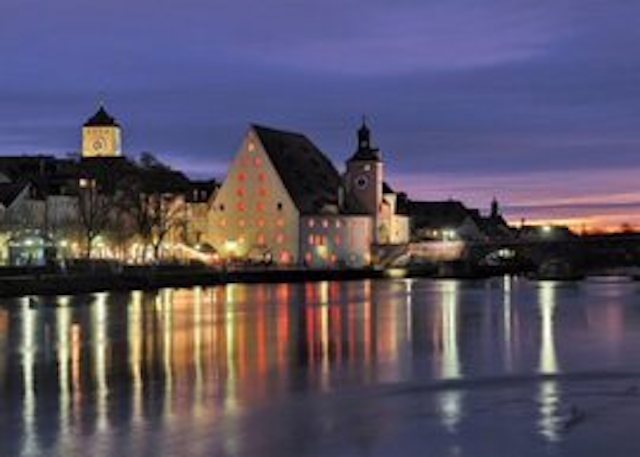 Date Announced: 05 Dec 2007
The pyramids of Giza, the Great Wall of China and Stonehenge. An impressive list, and for the past year the old city center of Regensburg has rightfully been mentioned in the same breath as these remarkable structures.
To celebrate the presentation of the official charter on November 24, LEDs from OSRAM Opto Semiconductors bathed three historical monuments in Regensburg's official municipal color of red. A lighting installation that perfectly combined tradition, historic atmosphere and ultra-modern technology.
All day long the people of Regensburg celebrated the new status of their city, the only one in Germany to have retained its medieval structures over the centuries. There are around 1000 historic monuments here packed into a small area.
Three of them appeared throughout the celebration in bright red, the official color of Regensburg. The light show was set up by the Regensburg-based lighting designers LI-EX. They placed red Golden Dragon LEDs in the 85 windows of the Dollingersaal, the Salzstadel and the Runtingersäle, to create a memorable impression of these historic buildings.
Architectural Lighting with chip technology
Golden Dragon LEDs are exceptionally bright and are therefore becoming established as the light sources of choice for bold and atmospheric architectural lighting. Thanks to the new thin-film chip technology from OSRAM, the LEDs are now even brighter than ever before because almost all of the light generated in the semiconductor chip is emitted at the top. This takes lighting installations such as this to new levels of brightness, bathing even large imposing buildings in intensive light.
Light at any temperature
The tiny light sources are extremely robust and durable, and operate reliably at temperatures from minus 40 to plus 100 degrees Celsius. They can be installed quickly and easily, making them ideal for temporary or retrofitted lighting systems such as those used for the celebrations in Regensburg.
The red LEDs with their wavelength of 625 nanometers blended perfectly with the architecture of the Regensburg buildings, creating the ideal atmosphere for celebrations well into the night.
Contact
Osram GmbH
E-mail:info@osram-os.com
Web Site:www.osram-os.com