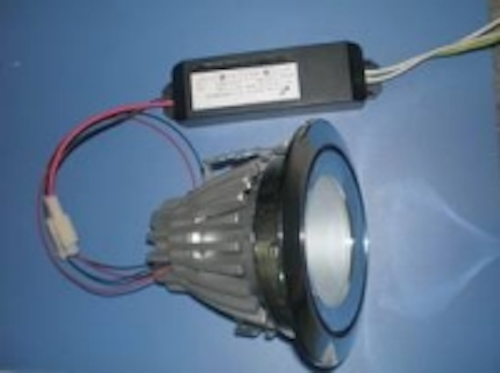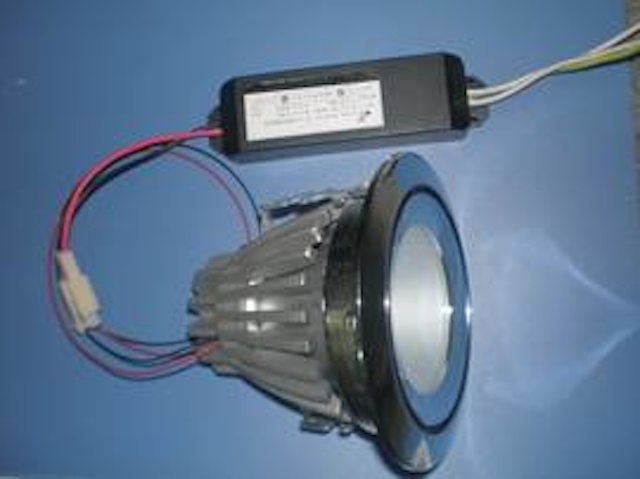 Date Announced: 21 Jun 2007
Manelux had feed the market with its new designed 10w led downlight. The downlight use Createopto multichip packed 10w led as the point light source, thus able the design of the downlight very compact and smart.
The downlight has a driver with 110V to 240V input voltage and constant current 1000 mA output to the light source. With the constant current driver, the 10w led in white color 5500K can deliver Minimum 500 lumen. LED beam is concentrated by a brushed reflector with a viewing angle of 60 degree.
High efficient heat sink anable the disspation of the heat in very good condition, the surface temperature of the heat sink will not exceed 55 degree.
This downlight can be widely used in the house, hotel, stores and other entertainment places.
After successfully launched the 90W Crusier series street for AC electricity and solar power and this 10w led downlight, Manelux will promise its customers an output of at least one model new product per month. Please keep an eye on us, we will soon issue our new version 10w R30 floodlight and 60W led floodlight in the Middle of July.
Contact
Jackie Cheung Manelux Lighting Tel: 86 571 8569 5395 Mobile: 86 134 8638 4415 Fax: 86 571 5676 5719
E-mail:solar_lamp@hotmail.com
Web Site:www.manelux.com