Cree blue XLamp XR-E LEDs provide 42 lm maximum at 350 mA
Jun 26th, 2007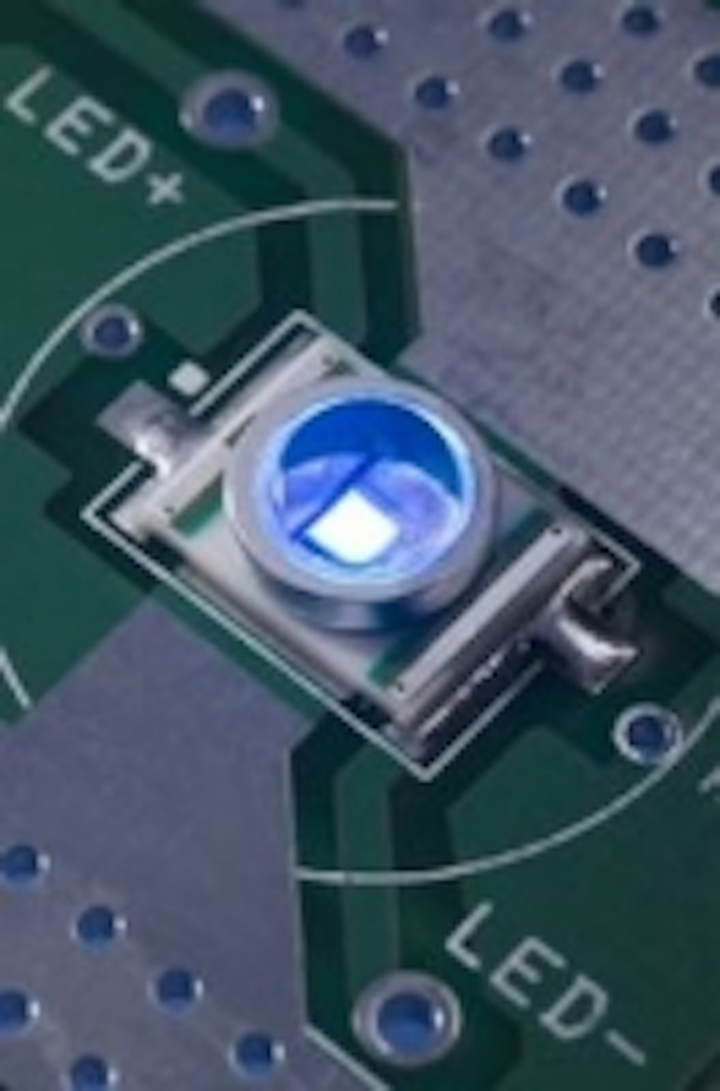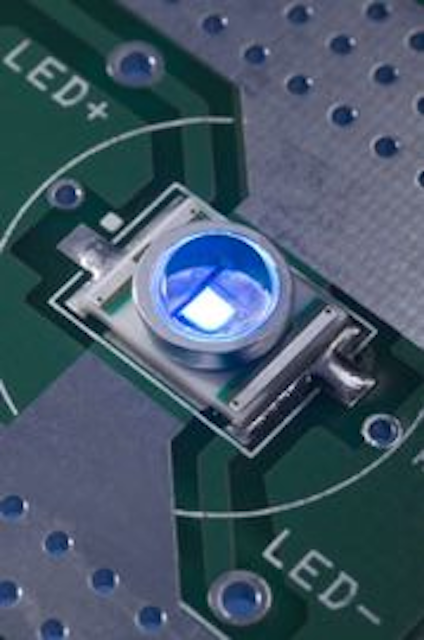 Date Announced: 26 Jun 2007
-- Cree's New Blue XLamp XR-E LEDs are 70-Percent Brighter
DURHAM, N.C. -- Cree, Inc., a market leader in LED solid-state lighting components, today announced commercial release of blue XLamp(r) XR-E LEDs that are 70-percent brighter than the company's previous blue power LEDs. The new blue XR-E produces maximum luminous flux of 42 lumens at 350 mA.
"The release of our award-winning XR-E LED in blue is the next step in our mission to be the first LED supplier to offer a full color range of lighting-class LEDs," stated Norbert Hiller, Cree vice president and general manager for lighting LEDs.
"The new blue XR-E LEDs offer lighting designers increased flexibility for their designs. They can now choose to use fewer LEDs to lower the overall design cost, or use the same number of LEDs to achieve greater light output."
The blue XR-E is the newest release in the award-winning XLamp XR-E family, which includes industry-leading performance in warm- and cool-white LEDs.
Contact
XLamp Sales at 919-313-5300
E-mail:info@cree.com
Web Site:www.cree.com/xlamp