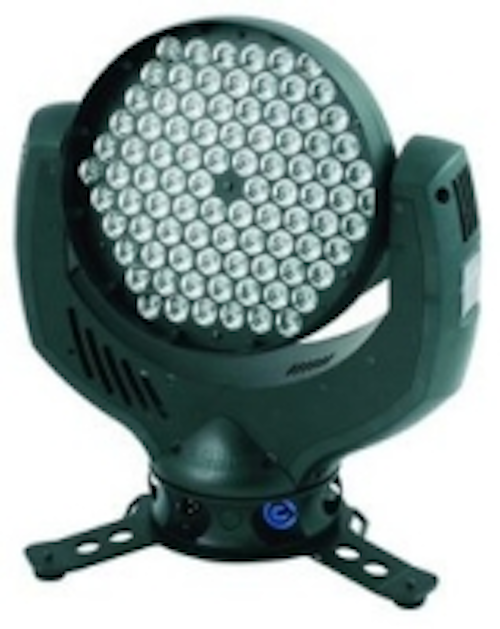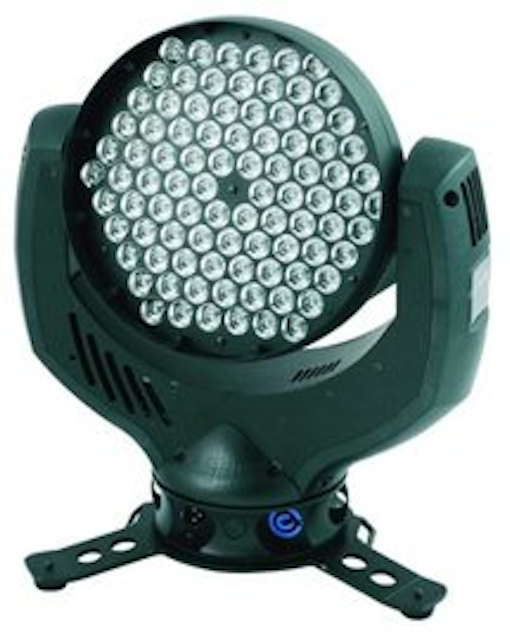 Date Announced: 25 Sep 2007
-- FIRST 575W EQUIVALENT NT MOVING HEAD LED WASHLIGHT HITS TOP THEATRICAL COMPANIES VIA LIGHTING EFFECTS DISTRIBUTION
The first LED fixture capable of competing against a conventional 575W washlight made its debut at this month's PLASA Show on the stand of German company GLP. And waiting to snap up the first consignment to arrive in the UK were leading theatrical hire companies, White Light and Hawthorn Theatrical.
Ian Kirby, of UK distributor Lighting Effects Distribution, confirmed that the two companies had secured the first GLP Impression compact moving heads to arrive in the UK after they had been previewed at this spring's Pro Light + Sound expo in Frankfurt, and then successfully trialed at Live Earth in Hamburg.
German promoter Marek Lieberberg commissioned Cologne-based Showtec to handle the lighting, and they designed 75 of the pioneering heads into their stage grid for the event.
This was all the encouragement Ian Kirby needed. The delighted distributor reports that L.E.D. now holds stock and is expecting a massive demand following the lead taken by White Light and Hawthorn, who both placed initial orders at the show.
"Impression is not only the first LED moving wash light to give the equivalent of a 575W wash in a compact, lightweight housing, but it meets the 'green' credentials of both hire companies, with the reduced carbon footprint that their own customers are increasingly demanding," observed Ian.
By using 90 Luxeon K2 LED's the Impression is capable of achieving a higher light yield than any existing comparable LED fixture, with 30 each of the RGB colour LEDs able to create the entire colour spectrum.
Impression also comes as a white light version, with 60 cold white and 30 amber LEDs.
The fixture offers 660° pan and 300° tilt — with a complete 660° swing taking less than two seconds; this makes it application-perfect for touring, stage and TV as well as clubs and bars.
Without the conventional base module the weight is drastically decreased (to just 7.5kg) and with its flexible and versatile mounting attributes Impression is also ideal for use in the architectural lighting sector.
"It's hard to believe how far the LED industry has progressed in 12 months," Ian concluded.
Contact
Lighting Effects Distribution Ltd, Ashford, Kent, UK Tel: +44 (0)1233 636688 Fax: +44 (0)1233 660204
E-mail:ian@led-lites.co.uk
Web Site:www.led-lites.co.uk