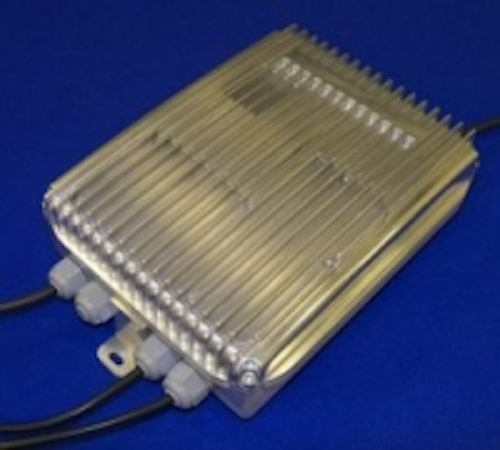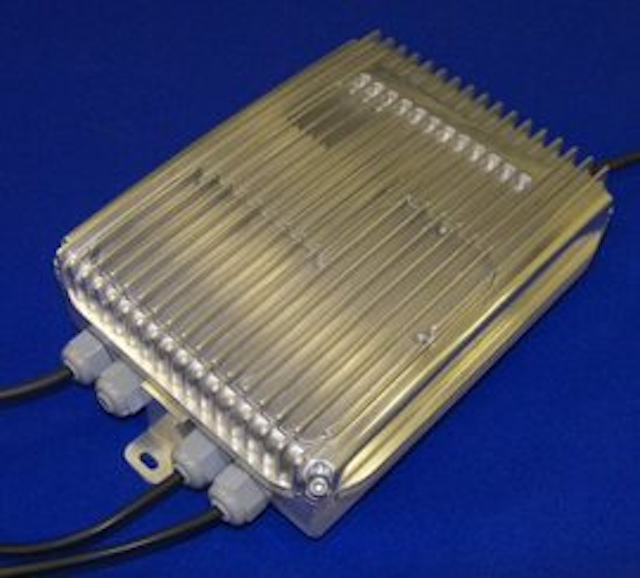 Date Announced: 25 Sep 2007
Dialight Lumidrives has launched Colourdriver XP, its new LED driver aimed at meeting the needs of high power LEDs. It provides LED users in the architectural, entertainment and leisure industries with more choice and flexibility over the control of colour changing LEDs than ever before.
Colourdriver XP meets the needs of high power LEDs like Luxeon K2 and provides high power operation up to 1000mA together with the option of a white or amber mix in addition to the three standard RGB channels. Colourdriver XP is therefore ideal for both interior and exterior use, including downlighting, floodlighting, linear wall washes and landscaping.
Control options now available for the first time include Dali, DMX or even power line control with remote device management (RDM).
The heart of the new system is the power supply module that can be used as a stand alone driver in itself, with a power handling capacity up to 160 watts or 32 Luxeon K2s operating at 1 amp. Users can then select from a range of control and connection options to suit the installation or product requirements-the most sophisticated control option being power line control with RDM.
Additional benefits include a choice of mains input connectors to suit user applications, including IEC, GST-18 or hardwiring. Output connector options cover RJ45, Molex, XLR or cage clamps. A number of housing options are also available including IP rated, interior rated or OEM chassis.
Colourdriver XP has selectable drive currents of up to 1000mA per channel and a universal mains input voltage of 85-265 VAC.
Dialight Lumidrives' managing director Gordon Routledge says: "Colourdriver XP is a highly flexible driver serving the needs of many markets. Uses focused on exterior applications can use an IP rated enclosure and connectors with the poweline control module. Within the entertainment field users can take the power module and wire loom out to their own control module and connectors mounted outside the fixture. Users in bars, health clubs and other interior locations can simply focus on the lowest cost options and choose RJ45 wiring connectors and cable terminations."
Dialight Lumidrives specialises in the development of components to enable applications in solid state lighting, including power drivers, LED arrays and optics. The company also offers design services for LED based illumination systems.
Dialight Lumidrives is the illuminations division of Dialight Plc, one of the world's largest suppliers in the field of applied LED technology.
Dialight Plc operates in two principal segments; Components, where low brightness LEDs are used for status indication in electronic equipment, and Signals/Illumination utilising the latest high brightness LED technology for traffic and rail signals, obstruction lighting, hazardous location lighting and developing applications in more general illumination markets. More information is available at www.dialight.com
Contact
Dialight Lumidrives
E-mail:info@dialightlumidrives.com
Web Site:www.dialightlumidrives.com