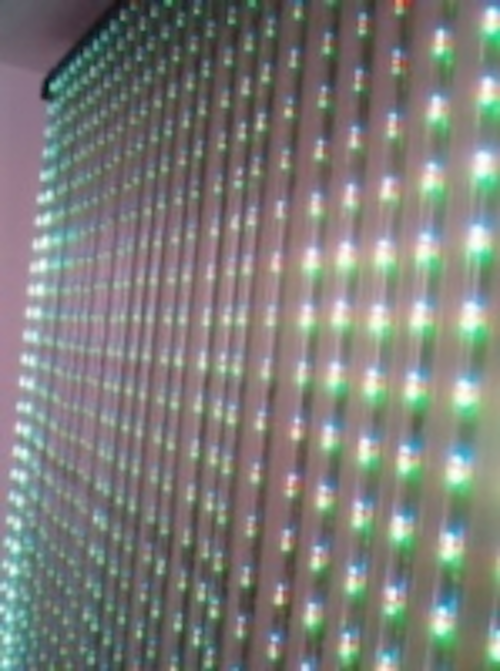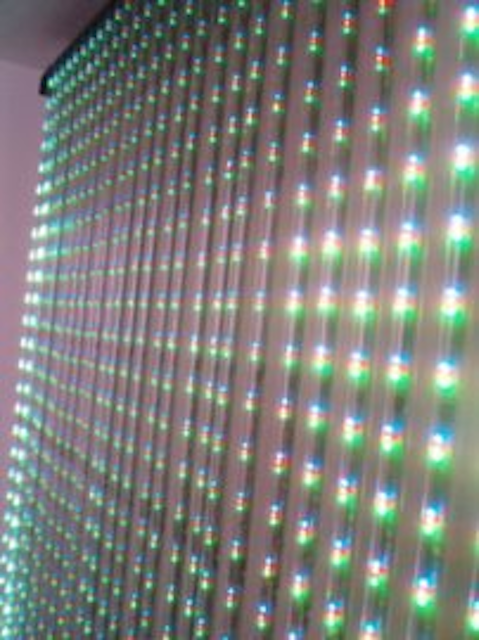 Date Announced: 19 Sep 2007
With a solid reputation for innovation in the art of visual technology, G-LEC is once again leading the way with the Phantom 30, seen in the UK for the first time at PLASA 2007.
With a resolution four times higher than the original Phantom, the Phantom 30 meets all the requirements for a transparent, super bright, high resolution, lightweight LED system that can be used indoors and out - whatever the weather.
Like all G-LEC products, the Phantom 30's modular frame is transparent, lightweight and easy-to-assemble. But the Phantom 30 is G-LEC's highest resolution yet, with each 945mm x 960mm frame holding 32 x 32 ultra bright LED pixels at a pitch of 30mm.
Fix Phantom 30 frames together and you get smooth, sharp video images and curves that appear as true curves, instead of being pixellated.
The original Phantom, with 60mm pitch, is renamed Phantom 60 and the entire system has been designed so that you can mix and match, connecting frames together regardless of resolution.
Both Phantom 30 and 60 use G-LEC's fibre optic based data transfer technology for absolute control, ensuring that images are rendered pixel-by-pixel: graphics, including corporate logos, are crisp and sharp while video is fast and smooth. The system also enables larger and special constructions - stage and TV productions can show mixed media graphics easily, while for fixed architectural installations the sky's the limit!
Extremely light, the Phantom 30 weighs in at only 8kg, and powerful control software provides the capability of graphics on up to four planes, from any DMX512, MIDI or SMPTE source as well as standard video input.
Contact
Harmer Public Relations Lesley Harmer Telephone: +44 (0)20 7580 6334
E-mail:lesley@harmerpr.com
Web Site:www.g-lec.com