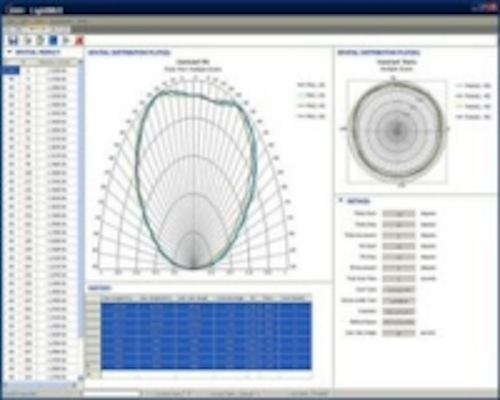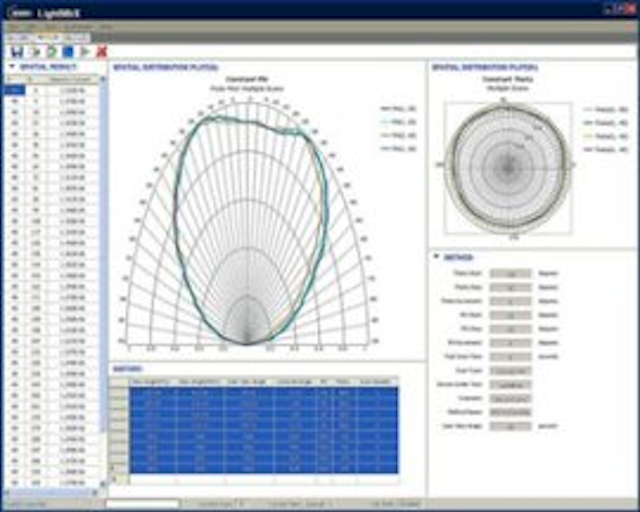 Date Announced: 18 Sep 2007
-- Light test application software, test systems and components suit a range of LED needs
North Sutton, New Hampshire -– The industry's first commercially viable light test application software will be the highlight of Labsphere's LEDs 2007 exhibit October 24-26 at the Sheraton San Diego Hotel and Marina (San Diego, Calif.). A world leader in light testing and measurement, Labsphere's exhibit at booth 67 will include its new LightMtrX software, light measurement systems, sensor calibration equipment and advanced Spectralon® materials and coatings.
For research and development, quality control and production of LEDs and LED products, Labsphere's powerful LightMtrX light metrology software platform offers an unmatched level of usability and flexibility. Windows-XP® and Vista® compliant, the software includes intuitive calibration and user-friendly interfaces.
Engineering staff and production floor operators are able to navigate the software quickly and easily. MtrX-SPEC calibrates and analyzes spectral radiometric, photometric and colorimetric properties of LEDs. For spatial measurement, MtrX-LSA controls Labsphere's series of CDS spectrometers, LSA 3000 LED Spectral Analyzer, auxiliary source meters and temperature controllers, as dictated by specific application needs.
The company offers a full line of components and solutions for fast, accurate light test calibration and measurements. Solutions are available for broad applications, or individual components may be selected to build an application specific system. For backlight panel displays, laser cavities, medical imaging, and targets, Labsphere's Spectralon and other diffuse reflectance materials can be applied to customer-supplied parts, or complete components can be designed, fabricated, tested and calibrated to customer specifications.
A sampling of components from across the company's product lines will be on display. Labsphere's experienced application engineers will also be available to demonstrate product and software capabilities, as well as to discuss custom solutions. For more information on Labsphere products and services, visit booth 67 at LEDs 2007, visit www.labsphere.com, or or phone +1 (603) 927-4266.
Part of the global Halma group of technology companies, Labsphere is a world leader in light testing and measurement, and optical coatings. The company's products include LED, laser and traditional light source light measurement systems; uniform light sources for imaging device calibration; spectroscopy accessories; and high diffuse reflectance materials and coatings for applications in backlit panel displays, computed radiography, and system calibration. Their expertise has resulted in multiple patents in areas such as methods for testing LEDs on a wafer and UV transmittance.
Contact
Labsphere Inc. 231 Shaker Street North Sutton, NH 03260 USA Tel: 603.927.4266 Fax: 603.927.4694
E-mail:labsphere@labsphere.com
Web Site:www.labsphere.com