WT&T two-channel fiber-coupled LED with RF modulation ports
Jan 11th, 2007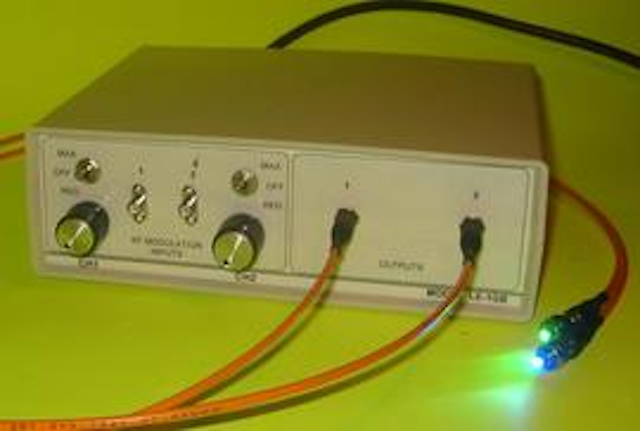 Date Announced: 11 Jan 2007
WT&T Inc pleased to introduce two channels compact, optical fiber coupled LED light source LE-1BG. Source has been developed for application in optical spectroscopy, sensing and biology. Device produces upto ~15 mW into FC-connectorized optical fiber pigtails and optical power can be modulated upto ~65 MHz.
- Operating power: up to 15 mW per channel
- good output power stability
- built-in electronic drivers and active air-cooling
- central wavelengths: ~520 nm and ~465 nm (FWHM ~30 nm)
- two RF modulation inputs (up to 65 MHz)
- power control options
Please contact WT&T sales for further details.
Contact
WT&T Inc. 4140 Brian Pierrefonds, Qc. H9J 1X9 Canada tel: +1 (514) 804-0822 fax:+1 (514) 551-0617
E-mail:sales@wttechnology.com
Web Site:www.wttechnology.com