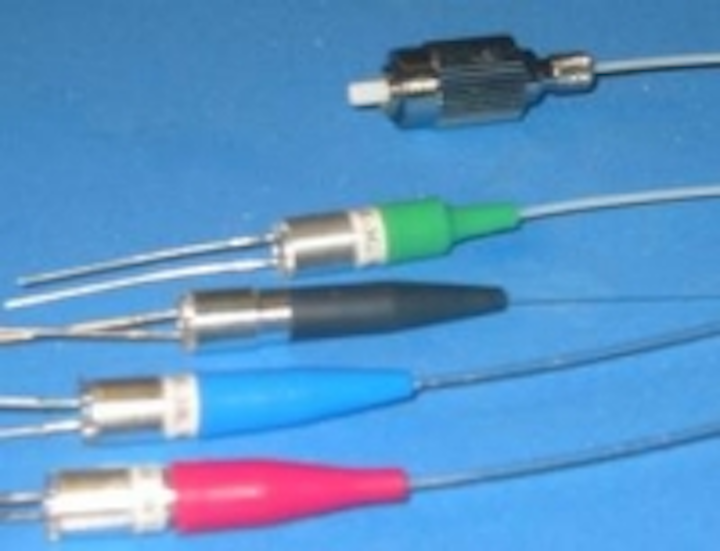 Date Announced: 11 Jan 2007
WT&T Inc pleased to introduce FC/PC connectorized coaxial LED (Model LE-3R) and silicon photo-detector mounted in FC-receptacle. LED produces up to 1 mW of optical power at the fiber end. A pair of devices developed for education and research labs and can be used for analog or digital transmission (up to 50 Mb/s).
- LED mounted in 5.6 mm coaxial package and produces upto 1.5 mW at 630 nm.
- Si photodiode mounted in FC receptacle
- Both devices can be mounted on printed circuit board (PCB)
- Optical fiber: POF980, 1-10 m long
- Pair of devices can be used for 10-50 Mb/s optical transmission
Please contact WT&T sales for further details.
Contact
WT&T Inc. 4140 Brian Pierrefonds, Qc. H9J 1X9 Canada tel: +1 (514) 804-0822 fax:+1 (514) 551-0617
E-mail:sales@wttechnology.com
Web Site:www.wttechnology.com