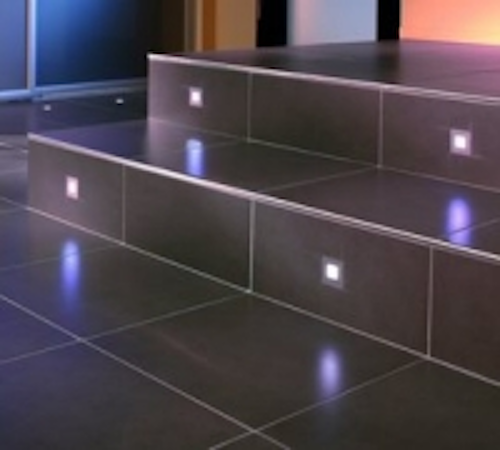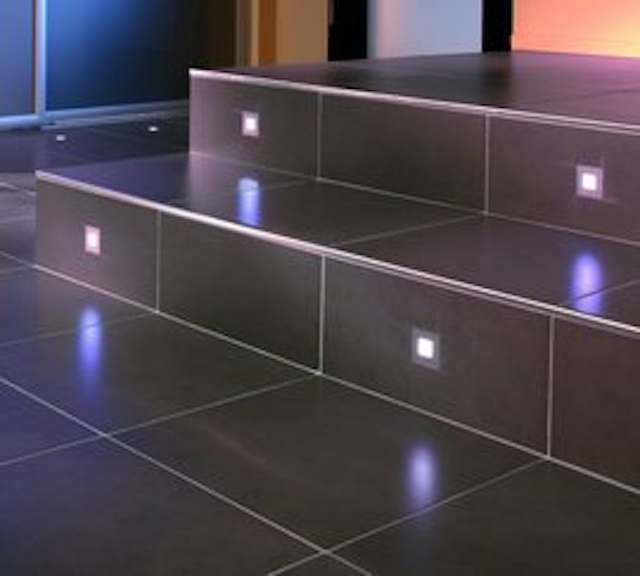 Date Announced: 30 Jan 2007
Steuler-Fliesen, one of Europe's most cutting-edge manufacturers of high quality, high design ceramic tile has introduced "LED Tiles," an innovative new series from the Germany-based company.
The illuminated tiles, which feature a centrally located, stylish LED unit, form a smooth, even surface, providing endless opportunities for luxurious interior design. The lighted tiles can be placed in a wide variety of locations, from entry ways to staircases, integrating a subtle yet ultra-modern feel to any décor.
"LED Tiles," with their polished and unique design, add an instant touch of class and lend well to the ambience of indoor spaces. The tiles can be used to map out superior architectural features, to open up areas or to give a one-of-a-kind decorative touch to floors.
"LED Tiles" are also ideal for safety use, whether implemented as emergency exit lighting or to clearly mark obstacles. "There are numerous ways to implement 'LED Tiles' into a number of sophisticated décors," said Paul Heldens, managing director of Steuler Fliesen. "'LED Tiles' modern and timeless style is perfect for upscale interiors."
Steuler-Fliesen has a solid reputation in the German ceramic industry as a leading manufacturer of fashionable and design-oriented tiles. Constantly presenting innovative concepts and long-lasting product, Steuler tile stands for quality.
Contact
John Yates: (toll free phone) 877-207-2333 (fax) 207-221-1299
E-mail:john@unaterra.com
Web Site:www.unaterra.com