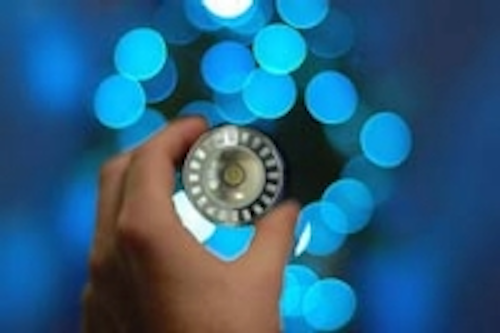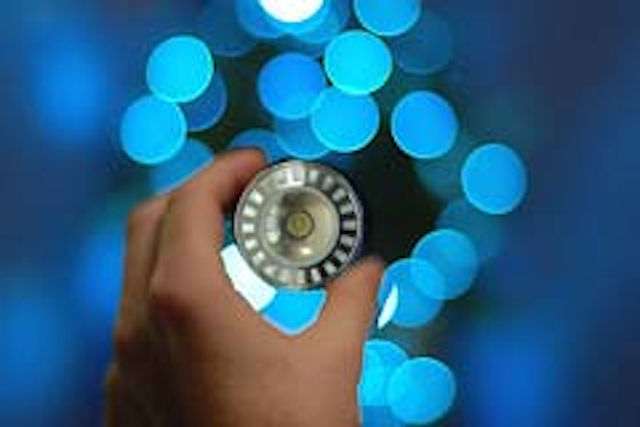 Date Announced: 02 Jan 2007
Brilliance Technologies achieved 30%-50% gain in light output in our spotlight products by utilizing Cree's new XR-E power LED.
"With Cree's new XR-E white LEDs, we are able to maximize the light output of our V2 series spotlight while maintaining a very low heatsink temperature of about 58 degree C. This spotlight is capable of producing up to 180 lumens of light with only 3.6W of power consumption" said Mr. Felix Chai, president of Brilliance Technologies.
We have specially developed a highly efficient LED driver using Zetex IC to drive the Cree LED; this new driver is capable of providing 700mA constant current efficiently to the LED. Coupled with the highly efficient Cree XLamp, the heat generated by the LED and driver is very low and thus reducing the overall temperature of the product. This makes the spotlight much safer to touch and further enhance the product life to more than 50,000 hours.
We can offer these spotlights in MR16, GU10, E27, B22 and E14 base.
The V2 series optics is also precisely tuned to match the Cree's XR-E optics in order to project maximum light forward. For the 3.6W model MR16, at 1 meter distance, we can achieve about 140 lux on the surface of object.
Brilliance Technologies plans to release the V2 series spotlight using Cree XLamp in mid Jan of 2007, offering higher lumens per watt to lighting designers!!. Please inquire with our global sales partners or inquire with us at sales@brilliance-tech.com.
"We are excited about this higher brightness development and we are sure if we produce all our LED luminaires with Cree's LED, we are one step closer to penetrate the general illumination market", concluded Mr. Chai
About Brilliance Technologies Co.,Ltd.
Brilliance Technologies designs, develops, manufactures and markets a broad range of high performance LED components and LED modules for use in the wide variety of lighting applications. For more information, please visit our website http://www.brilliance-tech.com. We can be reached at Unit 3015 Top Office Glittery City, No. 3027 Shennan Road Central, Shenzhen, China 518033 or by calling +86-755-8303-8655
Contact
Brilliance Technologies Co., Ltd. Annie Ye, Sales Manager Tel: +86-755-8303-8655 Fax: +86-755-8303-8755 Skype ID: brilliance-tech
E-mail:sales@brilliance-tech.com
Web Site:http://www.brilliance-led.com