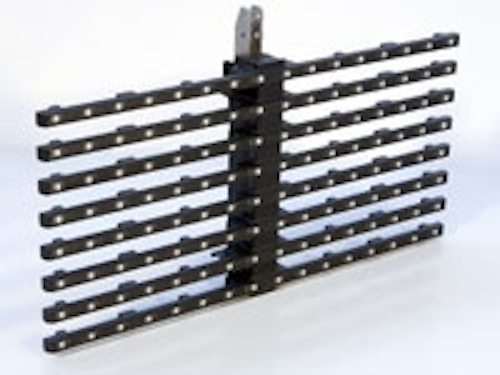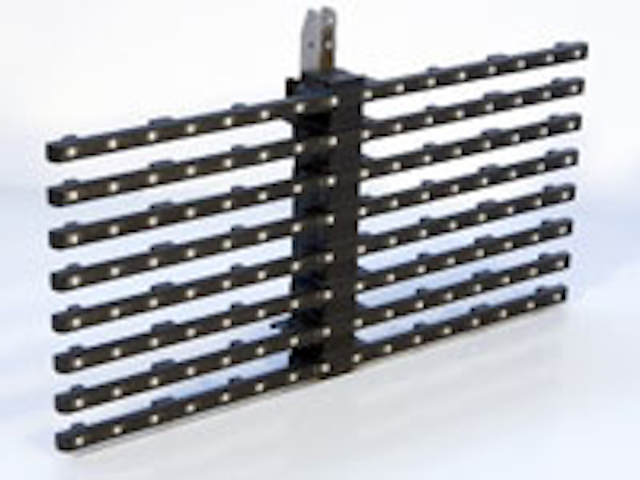 Date Announced: 25 Jan 2007
-- To showcase GM's introduction of its very first E-Flex vehicle, the Chevrolet Volt Concept Car, Barco rental partner Creative Technology outfits the stage with another first — the newest addition to Barco's creative LED portfolio: MiTRIX.
Barco, a leading manufacturer in display technology, announces that rental partner Creative Technology has selected Barco's new MiTRIX as the centerpiece of the General Motor's booth at the 2007 North American International Auto Show (NAIAS) in Detroit.
On a raised stage that served as the booth's focal point, a circular wall of MiTRIX modules, over 15 feet in height, was used to display graphics, video content and corporate logos during the company's well-attended opening press conference. During the event's most visually dramatic moment, the MiTRIX wall rotated to reveal GM's new E-Flex concept car within. This rotation also revealed that the MiTRIX modules adorned both the inside and outside fascia of the structure.
What distinguishes the MiTRIX module from other Barco creative LED products is that each module is semi-transparent, with a self-supporting central backbone — and no special rental structure is required. Based on Barco's proven OLite platform, each high resolution module sports a 24mm pixel pitch, an extremely small size (384 x 192mm), and a very light weight (1kg). In addition to their use as traditional stage backdrops, the MiTRIX "transparent" concept will enable the modules to be used as highly creative scenic elements which can be placed anywhere on stage — without restriction.
Dana Corey, Director of Marketing for Barco's Media & Entertainment division, North America, commented on the MiTRIX debut. "We're honored that rental partner Creative Technology selected our new MiTRIX modules to showcase GM's ground-breaking introduction," said Corey. "Traditionally, the partners and designers in the industry have used our products with remarkable imagination, and now with MiTRIX and its transparent design, we're looking forward to an entire new realm of creativity."
About Creative Technology
Established in 1971, Creative Technology is an internationally recognized audio and video solutions provider specializing in broadcast multi-camera production, LED indoor and outdoor displays, video and computer projection, and audio systems for corporate and entertainment events, concerts, general sessions, exhibits, seminars, satellite uplinks, web casts and teleconferences. Creative Technology has locations in Las Vegas, Los Angeles, San Francisco, Chicago, London, and Stuttgart. Creative Technology is a division of London based AVESCO plc, providers of corporate presentation services, giant screen services and broadcast services to corporate, presentation, entertainment and broadcast markets throughout the world. For more information on Creative Technology visit the web site at www.ctinternational.com
About Barco
Barco, a global technology company, designs and develops visualization products for a variety of professional markets. Barco has its own facilities for Sales & Marketing, Customer Support, R&D and Manufacturing in Europe, North America and Asia Pacific.
Barco (Euronext Brussels: BAR) is headquartered in Belgium and is present in more than 90 countries with about 3800 employees worldwide. Barco posted sales of euro 712 million in 2005.
Contact
Christine Morris Marketing Communications Manager - US Barco Media & Entertainment Phone:+1 916 859 2500
E-mail:christine.morris@barco.com
Web Site:http://www.barco.com