Lumière introduces petite LED architectural step lights
Jan 4th, 2007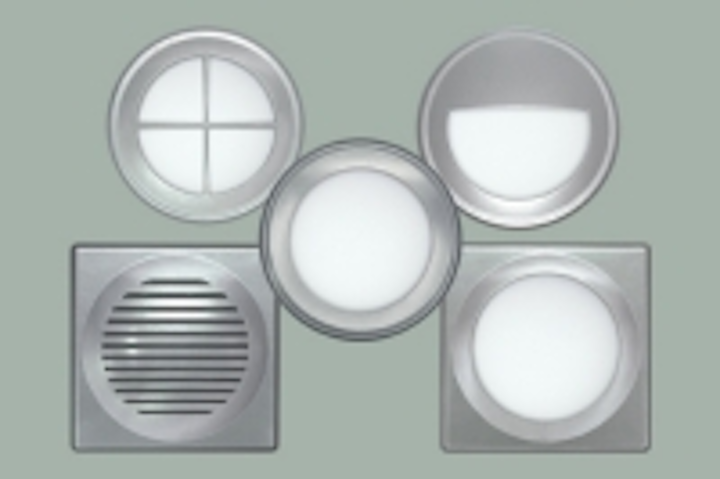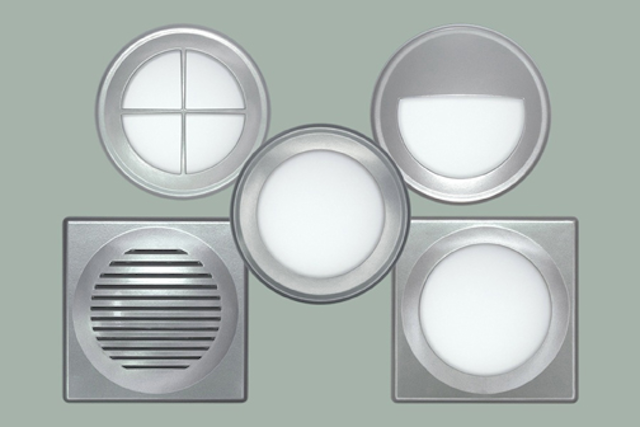 Date Announced: 04 Jan 2007
Peachtree City, Ga. – Lumière has introduced a new family of architectural step lights offering durability, exceptional performance and aesthetics, for commercial and residential applications. Called the Rio Series, the petite step lights are available in 5" or 7" round or square forms, and feature several fascia designs and lamp options including LED.
Rio's available models include: Open with diffused lens, Cross/Guard with diffused lens (pictured), Eyelid with diffused lens and Louvered with clear lens. The low profile, transitional styling, which features no visible fasteners, provides seamless integration with architectural styles of all kinds.
Modular design elements facilitate fast, foolproof installation in drywall, concrete pour or brick/masonry. The series is available in multiple lamp options including Low Voltage Halogen (20W /T3/G4 Lamp), Metal Halide (20W T4.5/G8.5 and 39W T6), Compact Fluorescent (13W/triple twin tube /GX24q-1) and LED (4W and 12W).
Designed for both indoor and outdoor application, the series features durable, corrosion-resistant die-cast aluminum alloy construction. Available in metal and painted finishes including Natural Brass and Natural Stainless Steel and powdercoat Black, Bronze, City Silver, Verde Green, and White. All models are IP68 rated and ADA compliant.
For additional information, visit the company website at www.lumierelighting.com. Lumière is a brand of Cooper Lighting, the leading provider of innovative, high quality lighting fixtures and related products to worldwide commercial, industrial, residential and utility markets. For more information, visit www.cooperlighting.com.
Contact
Company Contact Information: Cooper Lighting +1 770-486-4800
E-mail:talktous@cooperlighting.com
Web Site:http://www.lumierelighting.com